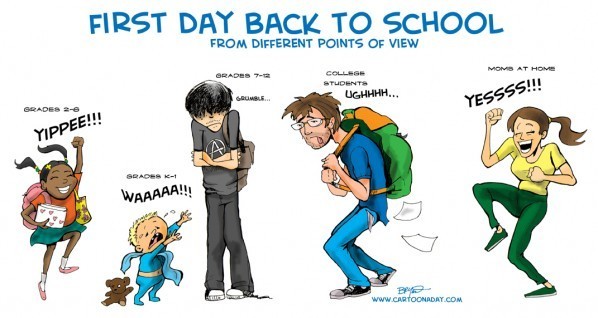 Welcome Back 2019-20
David MacLeod
Sunday, August 11, 2019
Hello Warner Parents and Families,
This is Dave MacLeod, Superintendent of Warner Unified. I am calling to welcome everyone back to the 2019-2020 school year. I am very excited as we have been working all summer to get the campus ready. We have combined and modernized our libraries and are getting ready to make both a lower and upper grade makerspace science lab. We upgraded all of our Heating and Air Conditioning systems and are preparing to install a solar system on campus.
Our focus for this school year is Raising Expectations. We are going to raise everyone's expectations across the board. That means that each staff member will be expecting the very best out of every student and out of each other. We are going to raise our expectations for student work and attendance. We are also going to raise the expectations for every employee- myself included. Warner should be a world class school, with world class instruction, world class teachers and world class leadership. Everyone at Warner is going the extra mile to improve our students' education. Good things are happening at Warner and I am proud to be a part of it.
School starts Wednesday, August 14th. If you haven't registered your student, please contact the district office as soon as possible so we can be sure to place them. The first day of school is on a Wednesday. Please remember that it will be a minimum day as all Wednesdays are shortened. Students will be released at 1:00 pm unless they are staying for the afterschool program. Instead of doing a Warner-palooza this year, we are developing an open house/student exhibition for the fall. This exhibition will give your children a chance to show off some of their greatest works and will highlight the great teaching they have been receiving. More info to come.
Please have your students start going to bed early so they can be ready for Wednesday. We want everyone at their best so we can start off another great year. If you ever have questions or concerns please reach out to me.
Sincerely,
Dave MacLeod
760-782-3517