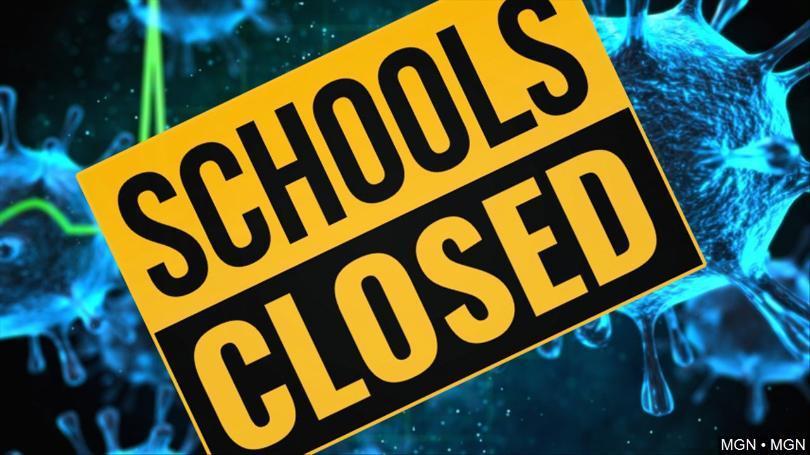 School Update
David MacLeod
Wednesday, April 01, 2020
Dear Warner Parent/Guardian:
There are many questions circulating after remarks by Governor Gavin Newsom and State Superintendent of Public Instruction Tony Thurmond about if and when California campuses will reopen this school year.
Warner Unified and the San Diego County Office of Education continue to carefully monitor guidance from federal, state, and local public health and education agencies. All decisions about reopening will be made in conjunction with local public health officials. We continue to hold out hope that campuses will reopen later this spring, but are making plans to continue teaching and learning in earnest if that is not the case.
I want to be very clear that the 2019-20 school year is not over, it has just transitioned from classroom instruction into distance learning. As Superintendent Thurmond said today, "schools are closed but classes are in."
Warner Unified is quickly transitioning into a new way of teaching and learning to meet the health and safety impacts of COVID-19. To meet the unique issues we face in the backcountry, Warner Unified has issued each student a set of packets to work on. We have issued 4 weeks worth. Students should be currently working on week 3. We will be collecting week 1 and 2 this Friday at our lunch drop-off areas.
We are also extremely concerned about the social and emotional well-being of all of our students, and are working on ways to stay connected even at a distance. We also know that many students, especially our seniors, who we know were looking forward to celebrating promotion and graduation ceremonies are very concerned about missing out on end-of-year activities and celebrations. Please know that we are planning how we might offer these experiences in different formats and/or at a later date.
In the coming days and weeks, we will provide families with information regarding how grades, graduation, transcripts, scholarships, summer school, and continued distance learning instruction will be handled.
While we recognize this situation poses challenges and hardship to many families, the most effective way to slow and disrupt the transmission of this pandemic –and therefore get back to normal -- is by continuing to implement social distancing practices. We are grateful to our community for everything you are doing during this unique and difficult time.
We appreciate your patience and understanding during this unprecedented time. In the meantime, please trust that we are doing everything in our power to prioritize student safety, keep our community updated, and work toward the goal of getting our teachers and learners back together as soon as we can.
Sincerely,
David MacLeod
Superintendent
Estimado Warner Padre/Tutor:
Hay muchas preguntas circulando tras los comentarios del Gobernador Gavin Newsom y del Superintendente de Instrucción Pública del Estado Tony Thurmond acerca de cuándo volverán a abrir los planteles escolares de California, si es que vuelven a abrir durante este año escolar.
El distrito Warner y la Oficina de Educación del Condado de San Diego siguen monitoreando cuidadosamente las directivas de las agencias de salud pública y de educación a nivel federal, estatal, y local. Toda decisión acerca de volver a abrir será hecha en conjunto con los oficiales locales de salud pública. Seguimos teniendo la esperanza que los planteles puedan abrir más tarde durante la primavera, pero estamos haciendo planes para continuar con la enseñanza y el aprendizaje a conciencia si esto no llegara a suceder.
Quiero puntualizar claramente que el año escolar 2019-20 no se ha terminado, sino ha pasado de ser uno de instrucción dentro del salón de clases, a aprendizaje a distancia. Como dijo hoy el Superintendente Thurmond, "las escuelas están cerradas, pero siguen las clases."
El distrito Warner está cambiando rápidamentea una nueva manera de enseñar y aprender para enfrentarse al impacto que el COVID-19 ha tenido sobre la salud y la seguridad. También nos preocupa muchísimo el bienestar social y emocional de todos nuestros estudiantes y estamos trabajando en maneras de permanecer conectados a pesar de la distancia. Sabemos que muchos estudiantes, especialmente nuestros estudiantes de doceavo, que sabemos que estaban emocionados por celebrar sus ceremonias de graduación estánmuy consternados por perderse las actividades y celebraciones de fin de año. Quiero que sepan que estamos plane ando cómo podemos ofrecerles estas experiencias en diferentes formatos y/o en una fecha posterior.
En los próximos días y semanas, proporcionaremos a las familias información sobre cómo se manejarán calificaciones, graduación, expedientes escolares, becas, escuela de verano, y la continuación del aprendizaje a distancia.
Aunque reconocemos que esta situación presenta retos y dificultades para muchas familias, la forma más efectiva de frenar e interrumpir la propagación de esta pandemia -- y por lo tanto volver a la normalidad -- es continuar implementando prácticas de distanciamiento social. Estamos agradecidos con nuestra comunidad por todo lo que está haciendo durante este tiempo tan particular y difícil.
Le agradecemos su paciencia y comprensión durante esta época sin precedentes. Mientras tanto, puede confiar en que estamos haciendo todo dentro de nuestro poder para darle prioridad a la seguridad estudiantil, mantener informada anuestra comunidad, y trabajar hacia la meta de reunir a nuestros maestros y estudiantes lo más pronto posible.
Atentamente,
David MacLeod
Superintedent