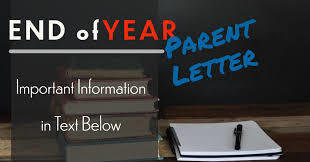 End of the 2019-20 School Year
David MacLeod
Friday, June 05, 2020
Dear Warner Parents,
This current school year has sure been something else. The Warner community has come together to overcome these challenging times. Distant learning has been difficult on students, staff and parents that have been struggling through, learning and adapting to the situation. So I want to start by saying thank you for your patience and your persistence.
Given the fluidity of the situation and the ripple effect that this creates for all schools statewide, we are in close communication with other Districts in San Diego County as we develop the plan for Warner Unified. Using stakeholder input, our District is working hard to develop the most comprehensive plan for next school year. Our hope is to communicate the details of the plan to you in early July.
As the state's guidelines evolve, we are refining our plan to ensure high quality, standards-based instruction in safe and healthy schools. School will be different with increased measures to ensure student and staff health and safety and student access to Chromebooks at home. At this time, we are currently planning for three scenarios: all students returning to school full time, students returning to school part time in smaller cohort groups in a blended learning model, and an option for families who prefer total distance learning. All scenarios will include teacher led instruction, support, and opportunities for students to engage with their peers.
Based on the current guidelines from the state, which could change at any moment, teachers will be required to wear cloth masks at all times, and students will be encouraged to do so whenever social distancing isn't possible. Classrooms will be designed to space desks six-feet apart, if possible, or stagger students to avoid face-to-face contact.
Our hope is that we will be able to return to school in fall with all students on campuses five days a week, but if that is not possible we are working hard to ensure the best educational program for our students in the safest environment possible. There will be a survey coming out next week, please respond to it as it will help us make decisions for next year.
Promotion and graduation will be on Wednesday, June 10th. The event will be a drive through ceremony with the student walking up to a stage. Preschool promotion will start sharply at 2 pm, 6th-grade will start at 3 pm, 8th-grade will start at 4 pm, and senior graduation will be at 5 pm. Make sure you arrive at least 10 minutes early. Only students will be allowed out of their vehicle. Professional pictures and video of the event will be provided. You can record or take pictures from your vehicle. There will be no concession stand or bathrooms available. Please decorate your vehicles to support the students. Guests and spectators are welcome, you just need to stay in your vehicle.
Reminder to students that all work needs to be in by Monday at 3 pm. We will pick up work at 12:30 at the lunch pick up or you can drop it off at the district office until 3 pm. Monday will be our last lunch drop-off. If your family needs help over the summer with meals, please register with EBT https://ca.p-ebt.org/en/.
Sincerely,
David MacLeod,
Superintendent