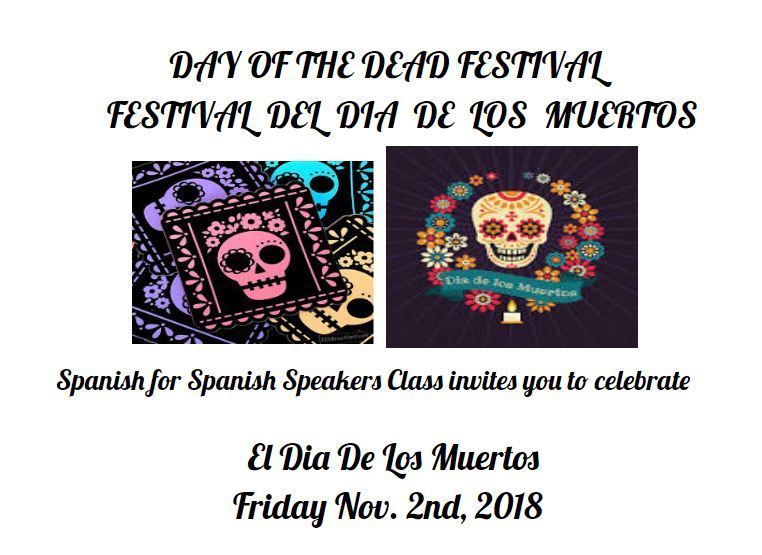 Day of the Dead Festival
Patrick Humphrey
Friday, October 05, 2018
Starting with a folklorico dance performance at 8:30 in the gym and taking a walk(right after the performance) through the altars and decorations in room 118 to remember those who passed.
We will offer face painting for those who want their face done.
"Pan de muerto" (Sweet bread) and "Chocolate caliente" (Hot chocolate) will be sold at $1.00 each all profit would be donated to the Hernandez family.
We encourage students, teachers and staff to bring photos of relatives who have passed to display them on the altars. NOTE- Please write your name and teacher's name on the back so we can give it back to you at the end of the activity.
Please bring photos to room 117 or put them in my mailbox (high school office)from now until Oct. 30