EDIT MAIN
FFA CONNECTION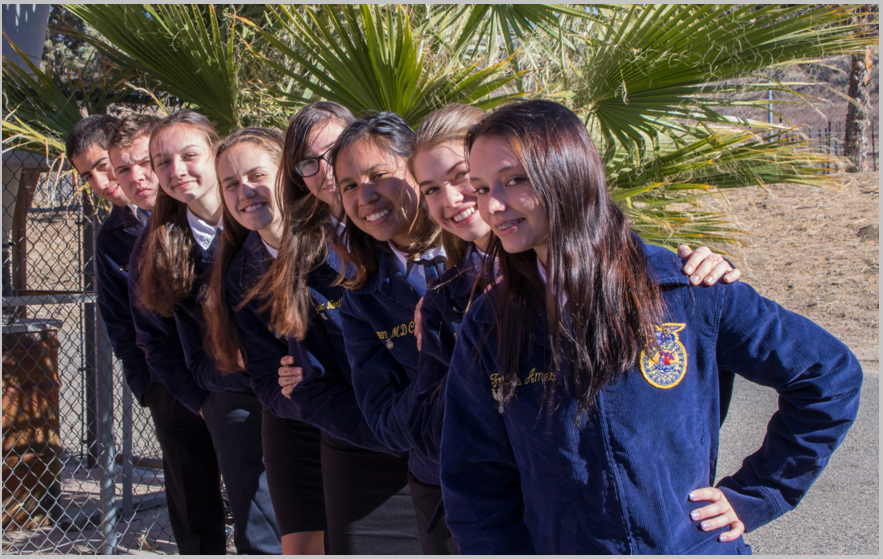 Volunteers are greatly appreciated!
Please give 24 hours notice to teacher and check in at District Office when on campus during normal school hours.
Courses Offered
Middle School- Ag Integrated Science
Agriculture Earth Science
Agriculture Biology
Agriculture Environmental Science
Plant and Soil Chemistry
Agriculture Mechanics
---
Helpful Links
These sites are available for you to visit and use as resources or to learn more about the FFA.

Southern Region FFA Page
http://www.srffa.org/ffa/index.htm

National FFA Page
https://www.ffa.org/home

California FFA Page
https://www.calaged.org/
---
Upcoming Events
January:
20th:Norte Vista Field (6:45am)
24th: San Diego Section BIG and COOPs Contest (3:00pm)
26th & 27th: MFE Conference (8:00am)
February:
3th & 4th: Farm Clean-Up Days (9:00am-3:00pm)
13th: San Diego Section Speech Contest (2:05pm)
18th - 24th: FFA Week – Activities to be determined
24th: San Diego Section Basketball (9:00am)