Howka and Greetings …. My name is C and I am the Native
Pride Advisor. Warner Springs Native Pride Club was established in 2007
by a group of Native American students who wanted to express their
culture into a club. Native Pride is for students not just Native American but
other cultures. Our students in the club have an array of different
backgrounds and different cultures but in Native Pride we focus on being
proud of yourself, family and your culture. We have our meetings once a
month with speakers, and cooking different cultural foods.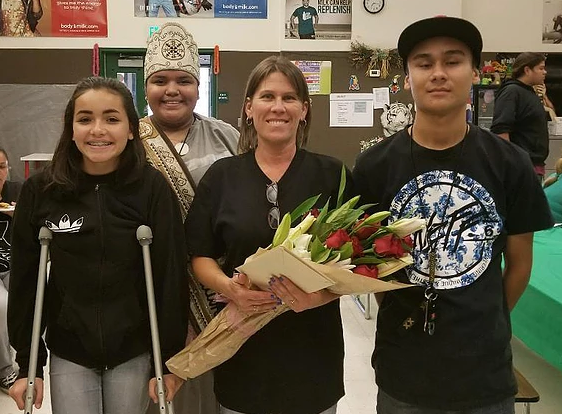 Our club board consists of Native American students to help make sure our
club is a success as in raising funds for cultural activities throughout the
year, Native American games such as Shinney, we have our yearly Native
American day with Bird singers and dancers as well.
Our fundraisers consists of a yearly community Thanksgiving Dinner,
Indian Taco dinners, a Native Pride Gathering at the end of the school
year, and cultural events such as Native speakers, rolling of sage bundles
and other activities throughout the year.
Be proud of who you are, where you come from and where you are
going…. Always Native Pride.