WARNER PARENT TEACHER COMMUNITY CLUB (PTCC) INC.
WHY WARNER PTCC INC. -BECAUSE THEY'RE OUR KIDS.
Warner PTCC Inc. is a 501c3 nonprofit organization, made up of parents, teachers, staff, and community members, that helps provide an enriched education through support, services, and events for the students, their families, staff, and teachers of Warner Elementary and Middle schools.
Because our kids deserve an enriched education, the kind of education we experienced with field trips,
assemblies, celebrations, field days, and other fun learning experiences. Our vision is one of synergized community investment and parental engagement focused on supporting an enriched education. We have partnered with the Warner Springs Community Resource Center, the Warner Springs Lion's Club, and the Warner Springs American Legion and look forward to continuing a working relationship with these community groups.
Your support in our programs and fund raising efforts make a huge difference in the lives of the Warner Elementary and Middle School students. Thank you for all that you do to assist PTCC in our mission.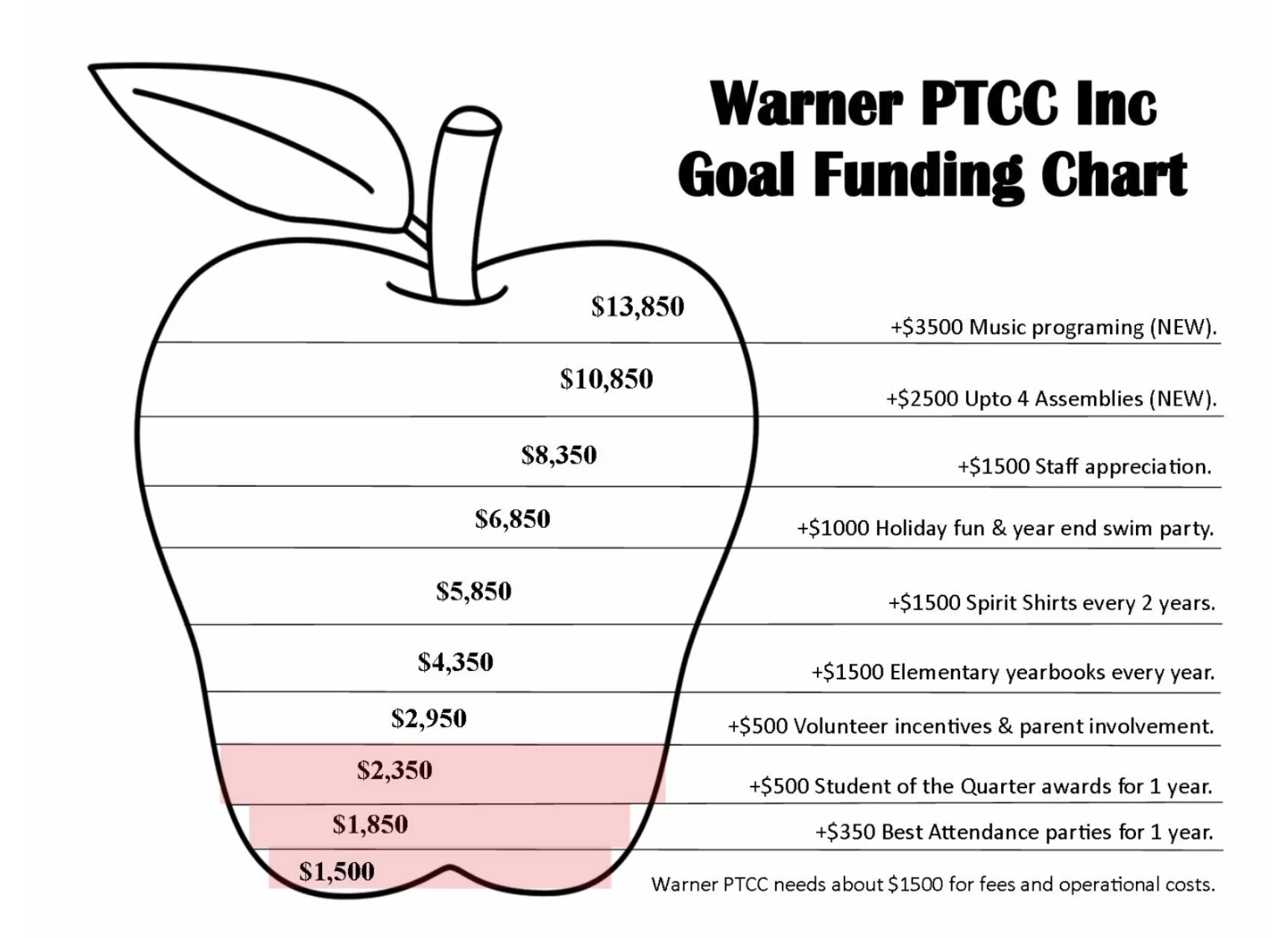 BRIGHTER FUTURES, COMMUNITY BUILT.
Join Warner PTCC in our mission of supporting the education of Warner students. The following link describes our program and the impact you can make for our students. Your contribution
of $50.00 will allow PTCC to grant up to 3 scholarships to the graduating class of 2018; one for academic excellence, one for vocational training, and one for leadership/service to the community. Additionally, the scholarship group will help to fund items like spirit shirts, assemblies, and field trips for the elementary and middle school students. You can join online at
the link below. Or if you would like to make payments, please email warnerptcc@hotmail.com and use sponsorship payments in the subject line.
For more information please visit: Warnerptccinc.org