Last week we had our Warner Elementary Assembly Awards. Here are the 4 students who won Trustworthy Student.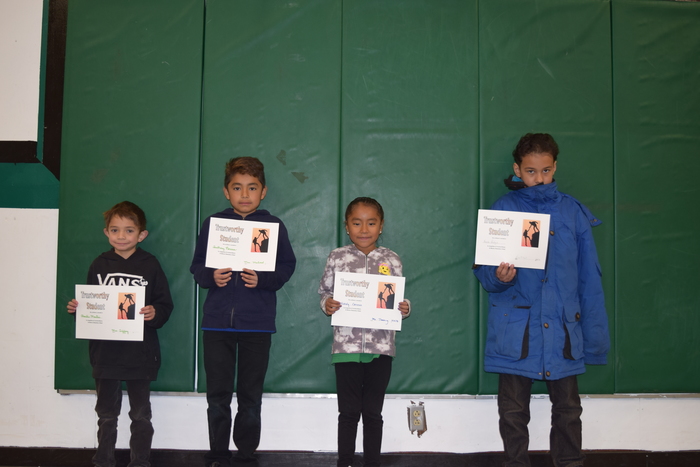 Snow day today, no school.
Boys Middle school basketball team tore it up at the Borrego Middle School Tournament bringing home the championship trophy. They were coached by our own Ruben Reyes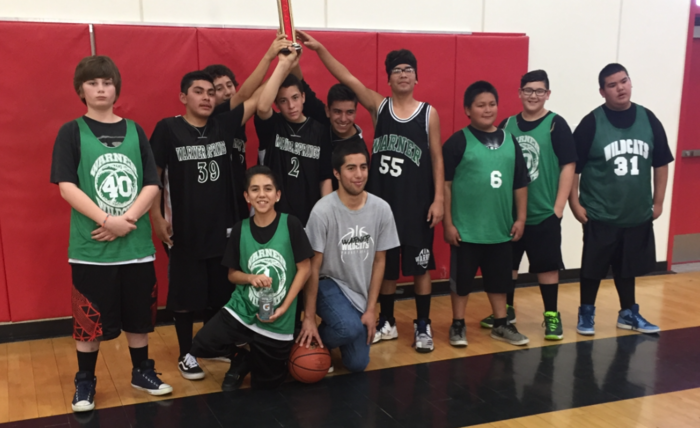 School will be closed Tuesday Feb. 20th due to weather conditions.

Construction class learning how to make benches. The benches will be painted up and placed around the campus.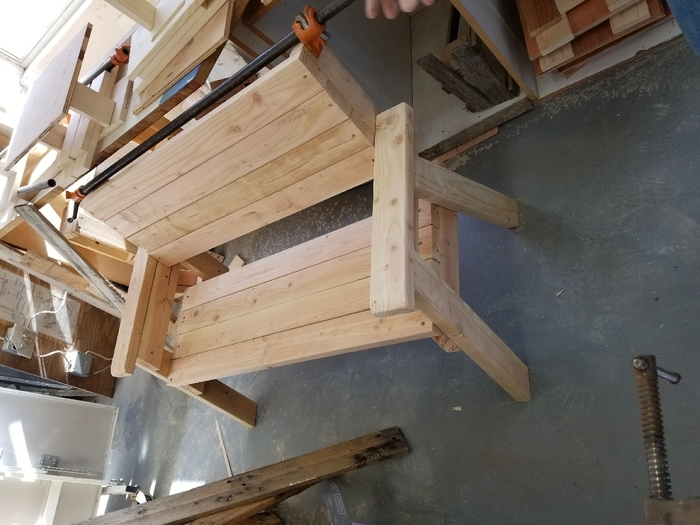 100 reasons we love our school!

Proud of your school, then come to the district office and get a free yard sign to show off your pride.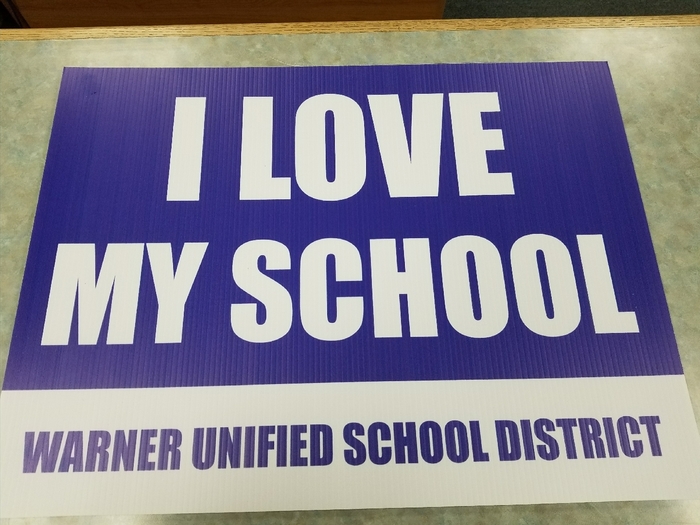 The Splash Science Mobile Lab came to Warner Elementary and middle school yesterday. This completely self-contained mobile science laboratory teaching students about watershed issues.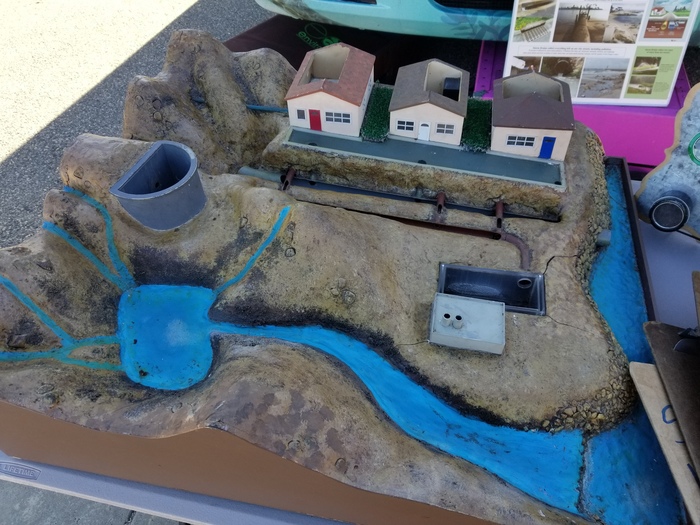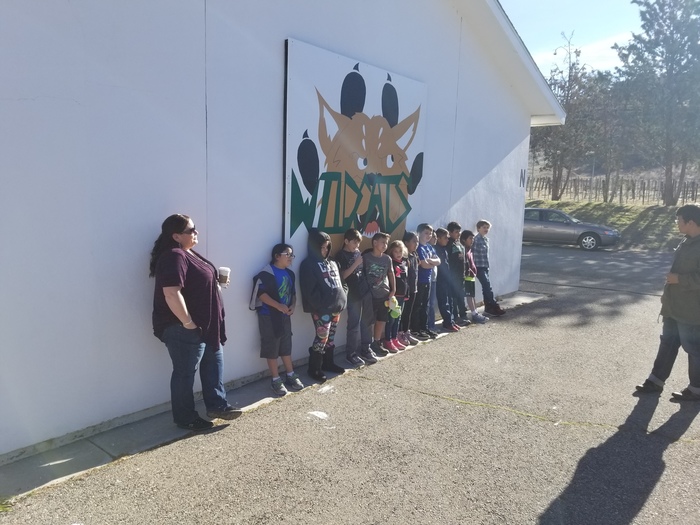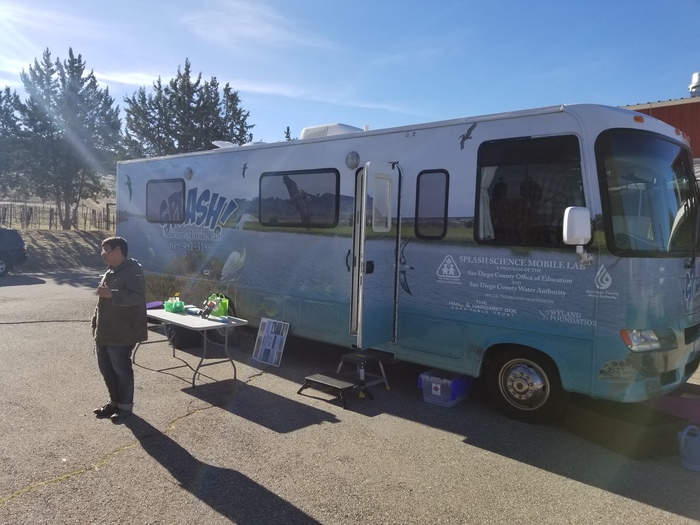 Mrs. Pawlicki's class paid a visit to Ms. Truong's class to share the stories they had been working on for weeks. Students were able to read their stories to groups of younger students.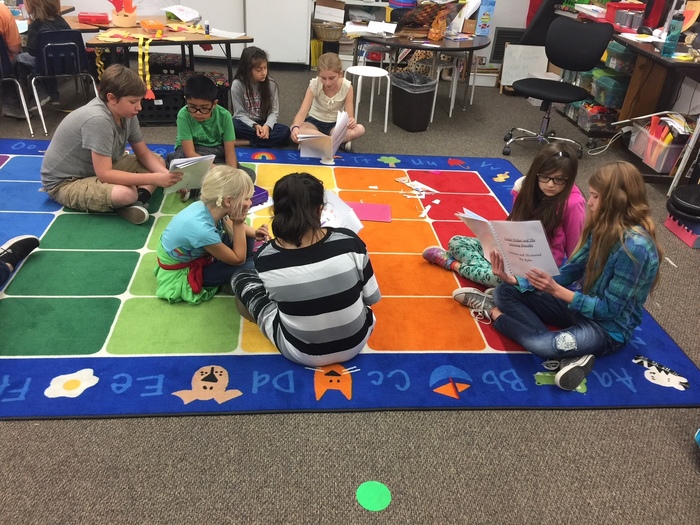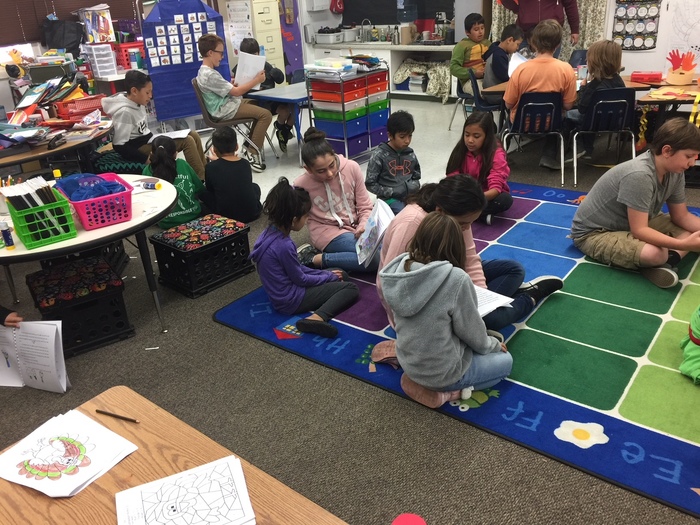 Preschool to 4th grade were able to enjoy a visit from the local fire station. They were able to tour the ambulance as well as the fire truck. Students got to try out the hose, try on the equipment.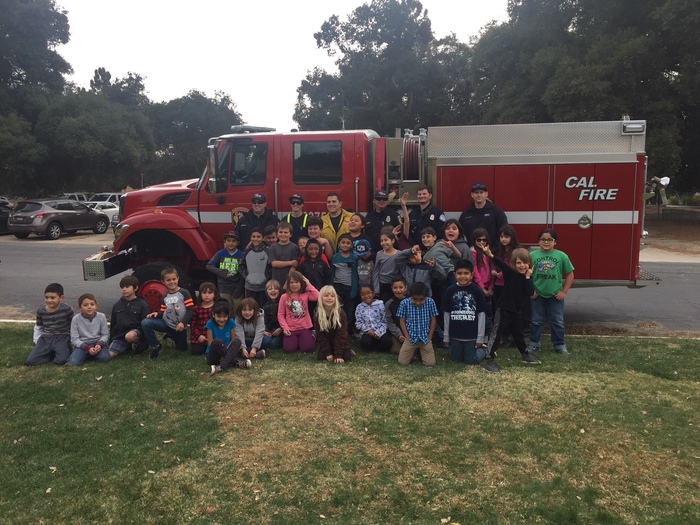 Birch Aquarium came by our school to visit. They got to learn about sea snails, hermit crabs, shore crabs, sea anemones and sea stars. Students had a great time learning about these sea creatures.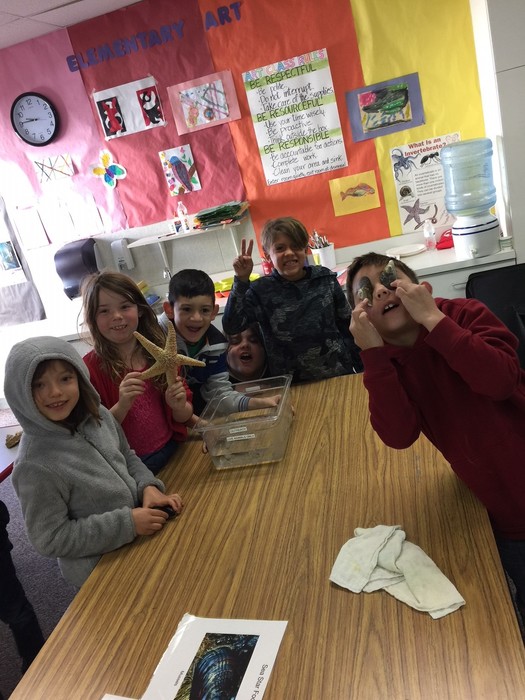 In Ms Truong's class, students worked in teams to build different structures in these STEM activities. These activities connect students to real world situations in a fun way!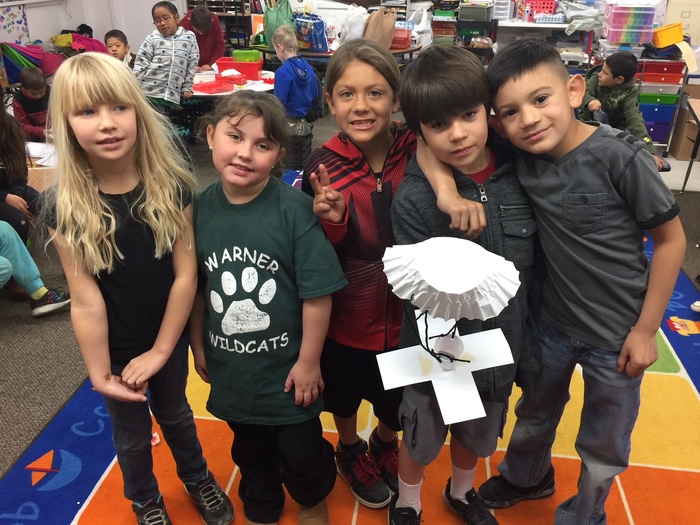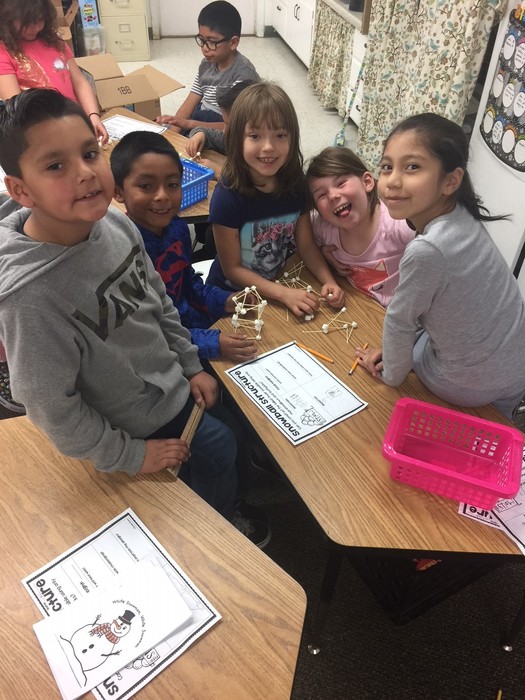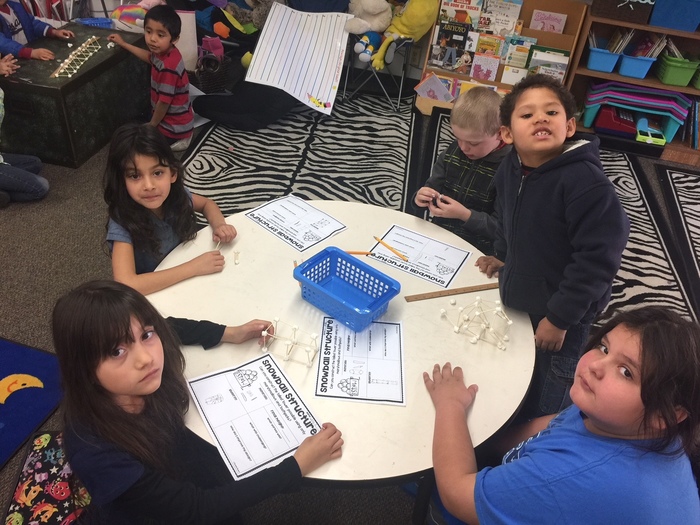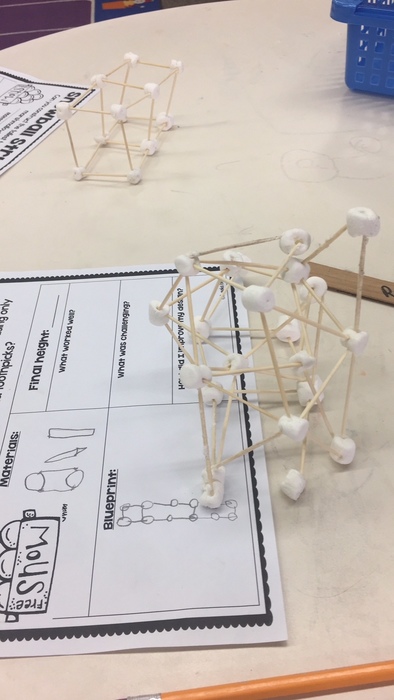 Gearing up to take on the second semester.