Warner bring Christmas cheer to the Stone Ridge community. They sang their hearts out!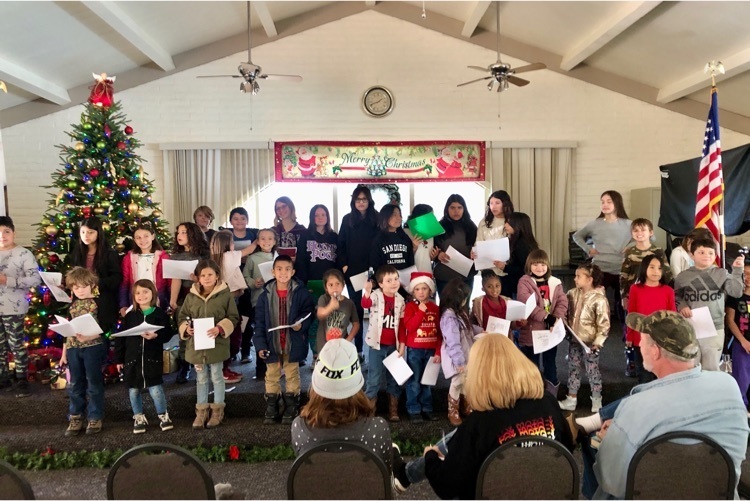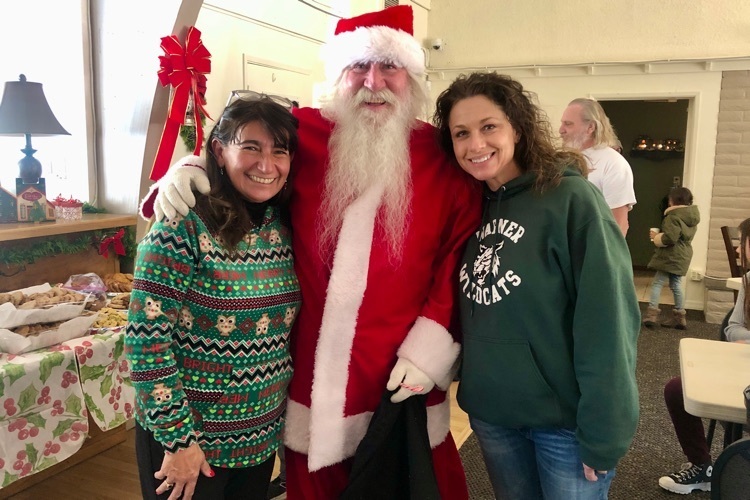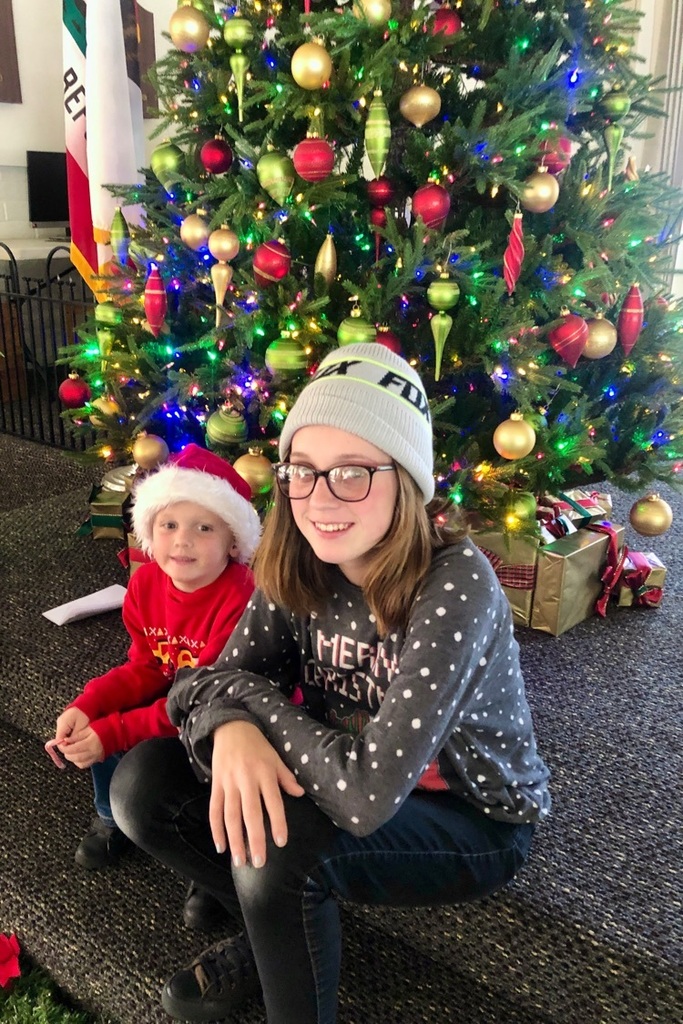 The Elementary Team invites you to the Winter Program. Wednesday December 14th at 6pm. Please have students to their classrooms by 5:30.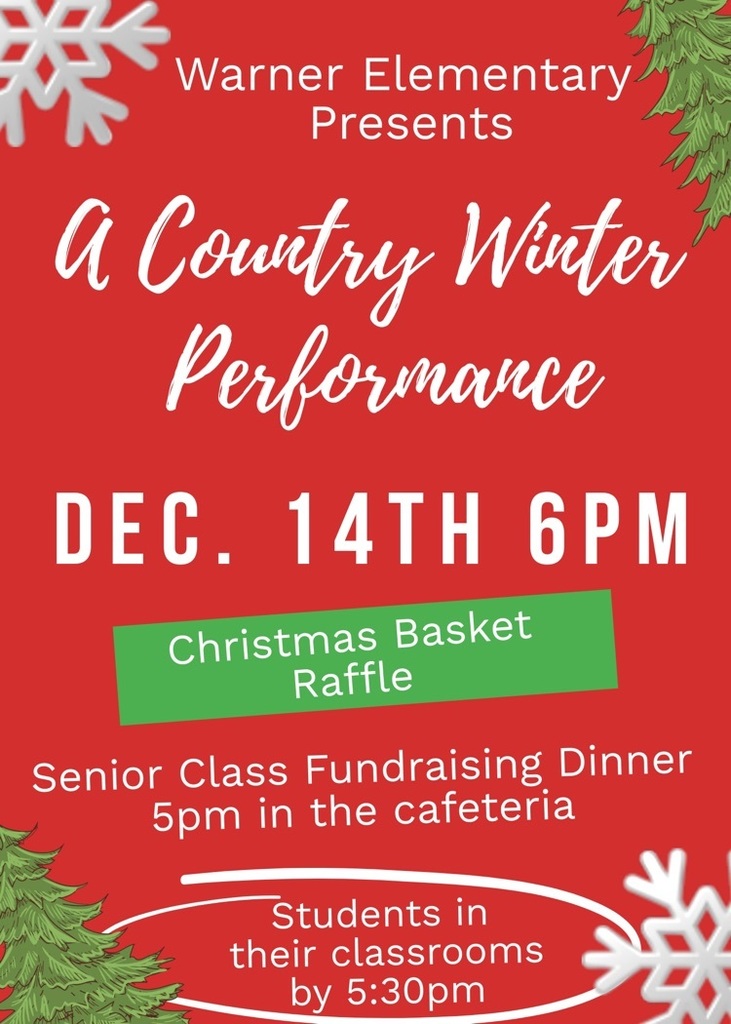 Dear Warner Parents, Tomorrow, school is back in session and will start at its normal time. There is a special presentation by former DEA agent Rocky Herron about the dangers of Fentanyl. This Friday morning at 8.15 am for grades 5th through 8th and from 9.45 am for grades 9th through 12th. This is such an important issue facing our community that the school is opening the presentation to community members as well. If you are interested in attending, please come and check into the district office Friday morning. Have a good evening.

Dear Warner Parents and Staff, Due to the Winter Storm Warning school will be canceled for Monday, Dec 12th. There will be no school tomorrow. Have a good night.

Happy Holidays!! The elementary is having a basket raffle at the Holiday Program on 12/14. Here is a preview of what the baskets look like and what's included. Raffle tickets are on sale the night of the show or in the district office now. Hope to see everyone there!!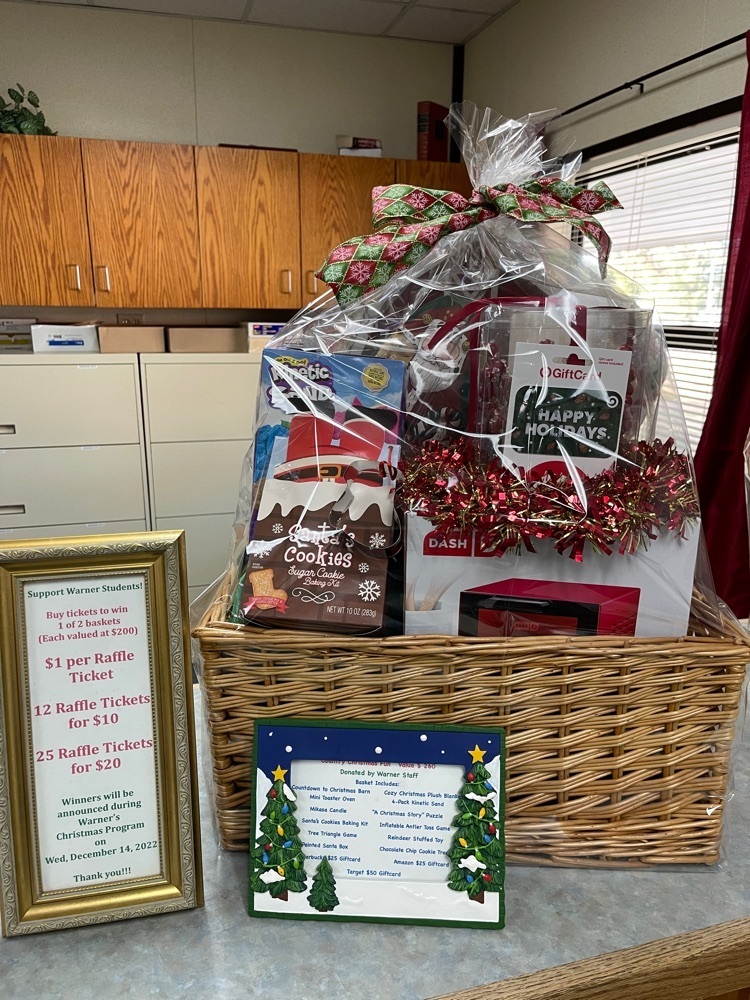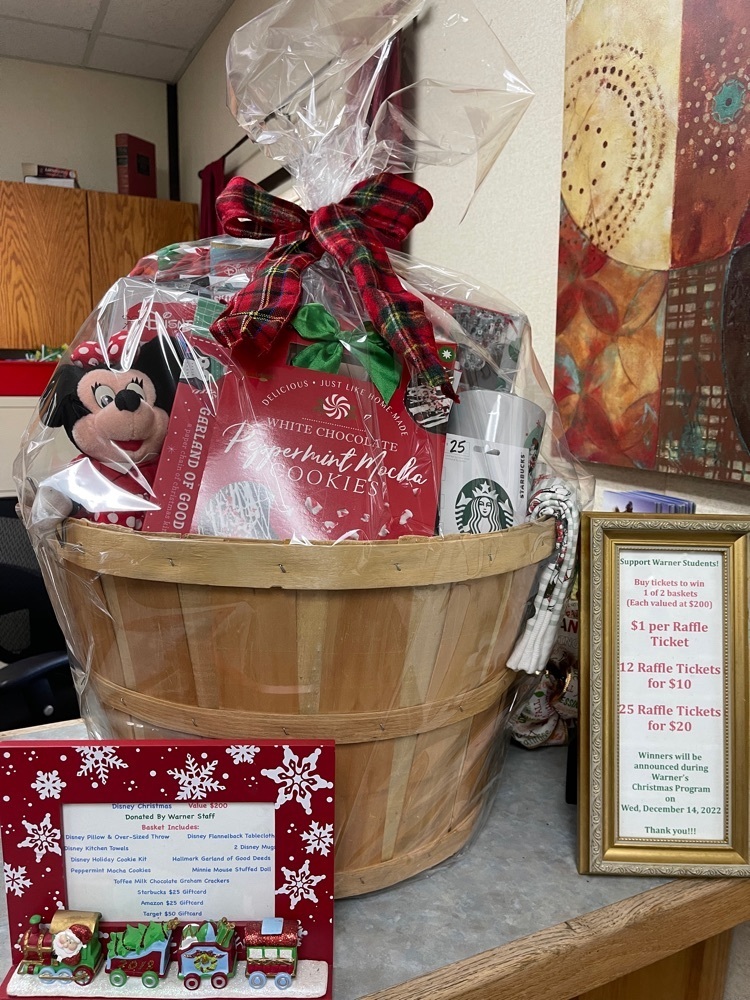 Today Diamond decided to play in the cafeteria! We also went to the book fair! We are reading all things Gingerbread Man! Tomorrow, we will be doing an experiment with something Diamond brought us!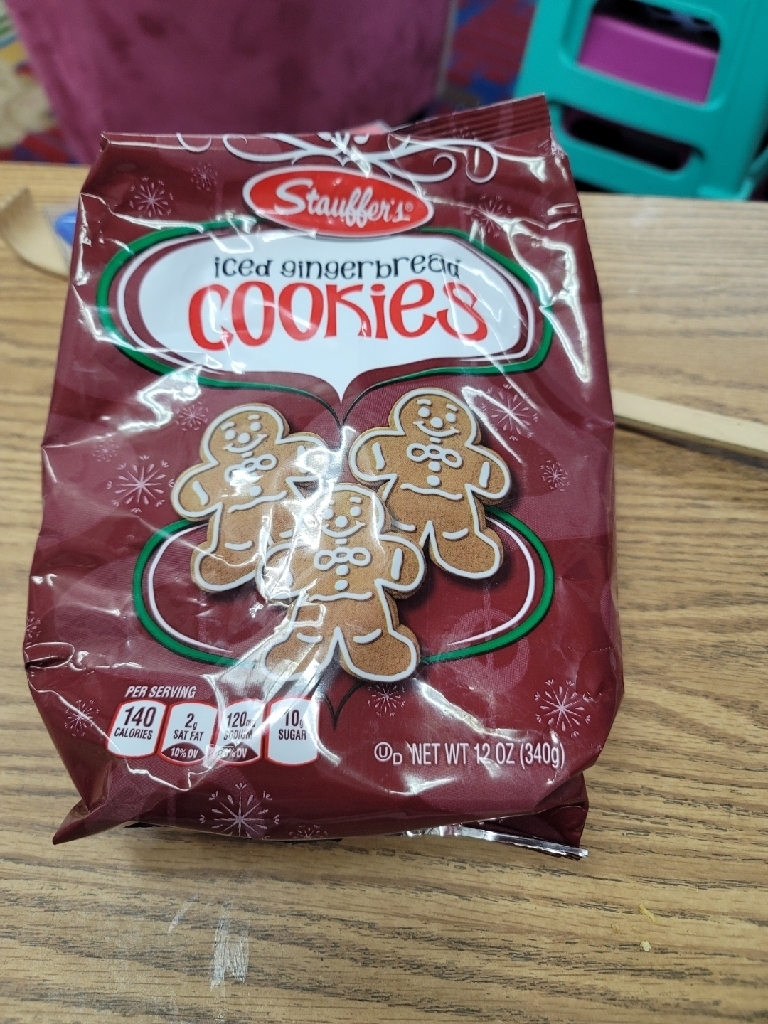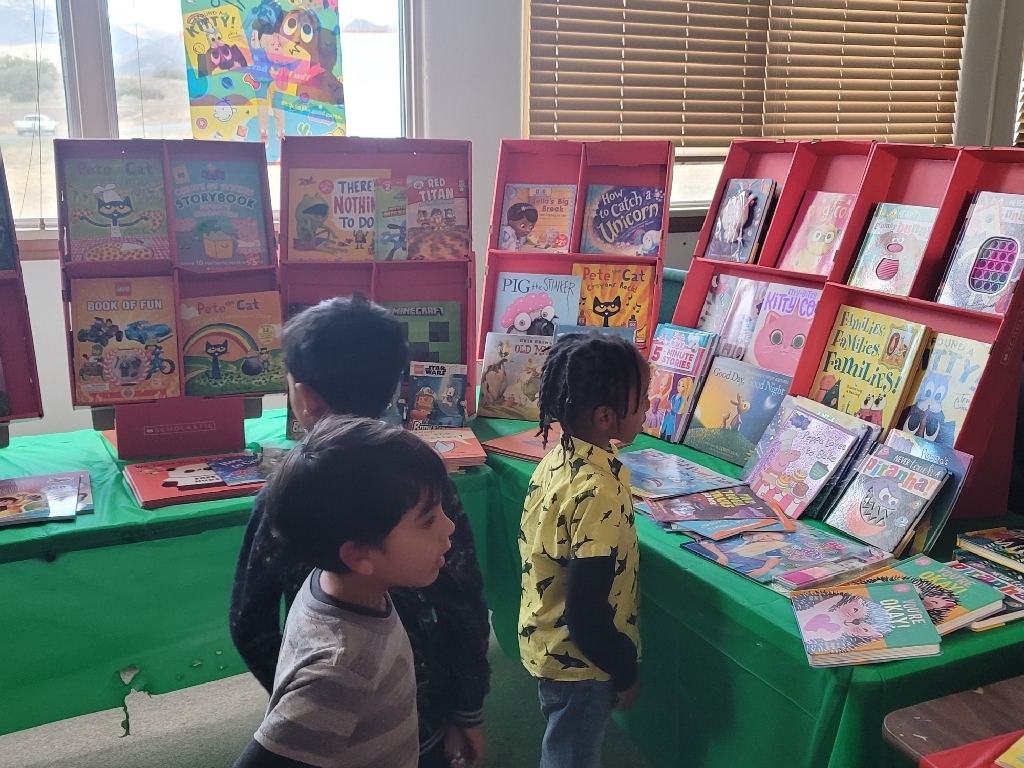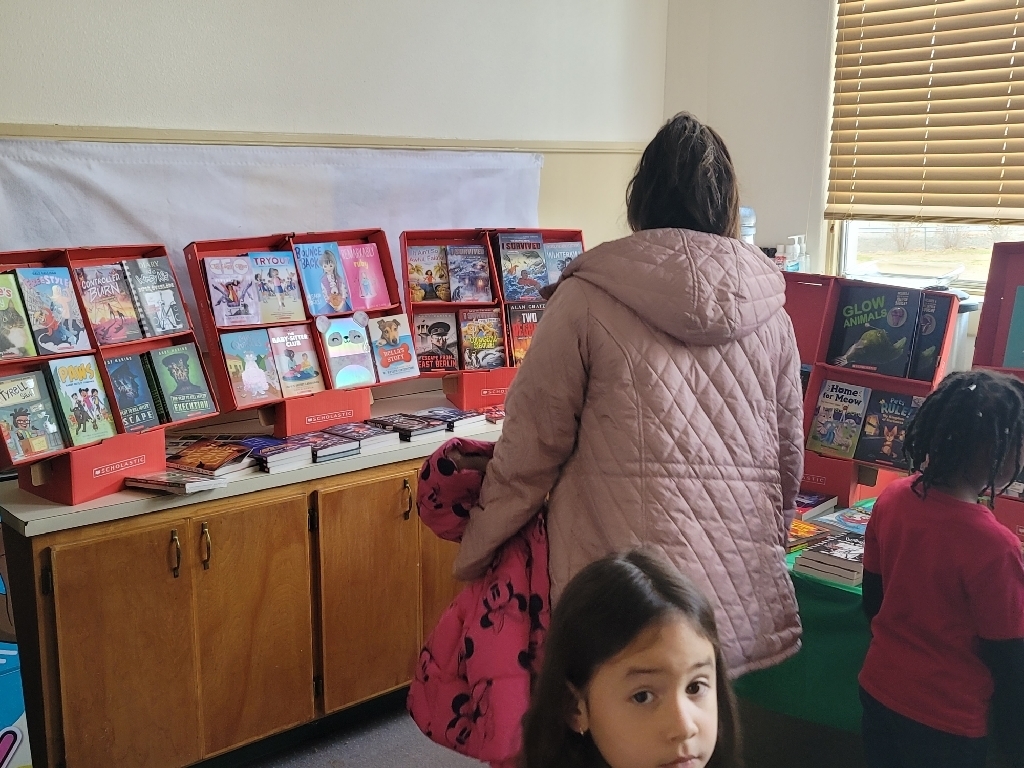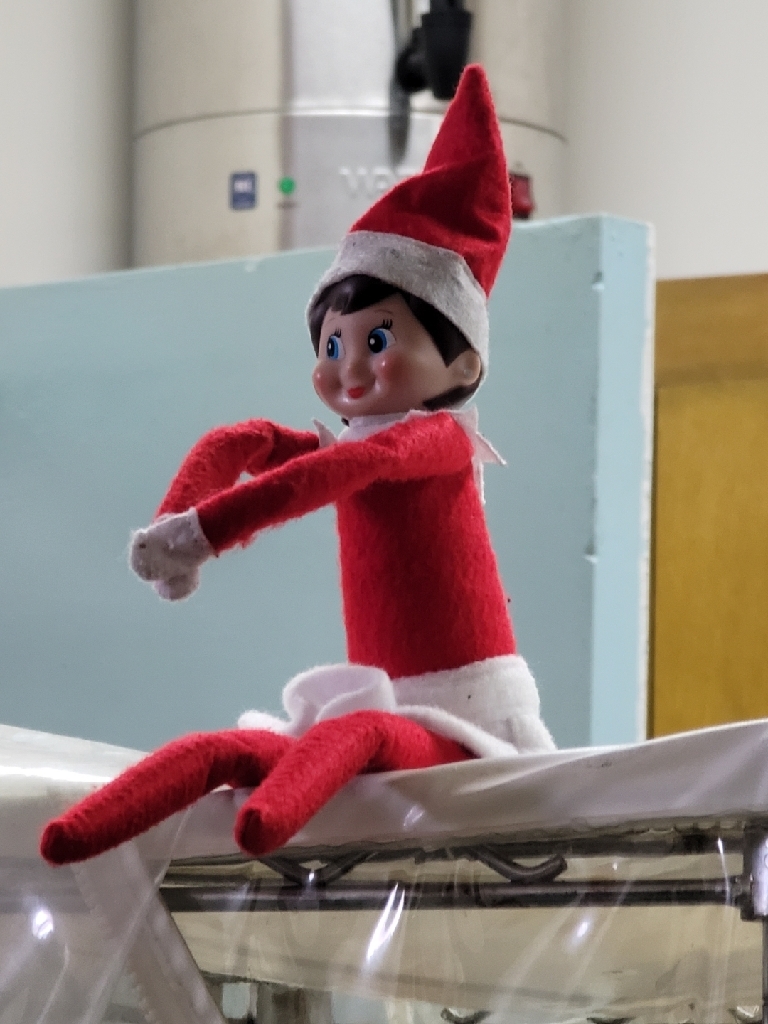 The Scholastic Book Fair is here! Your students were able to preview available books that they can purchase daily from 1-3pm and Friday 11-1pm!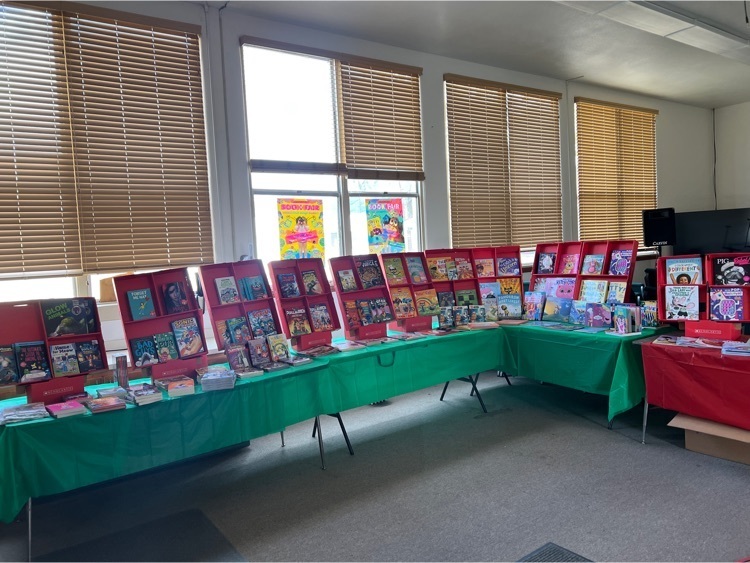 Sorry TK2 has been so silent! We have been so busy. We are working on how to be the best students, the christmas program, presents for parents, and trying to keep the elf Diamond from being silly!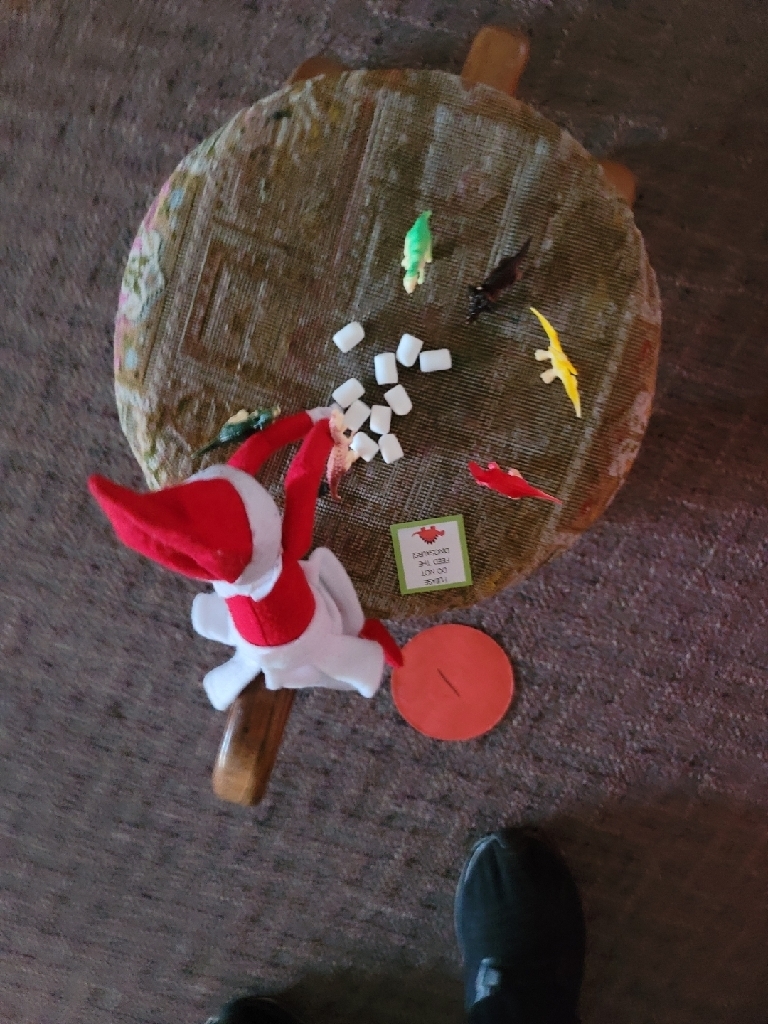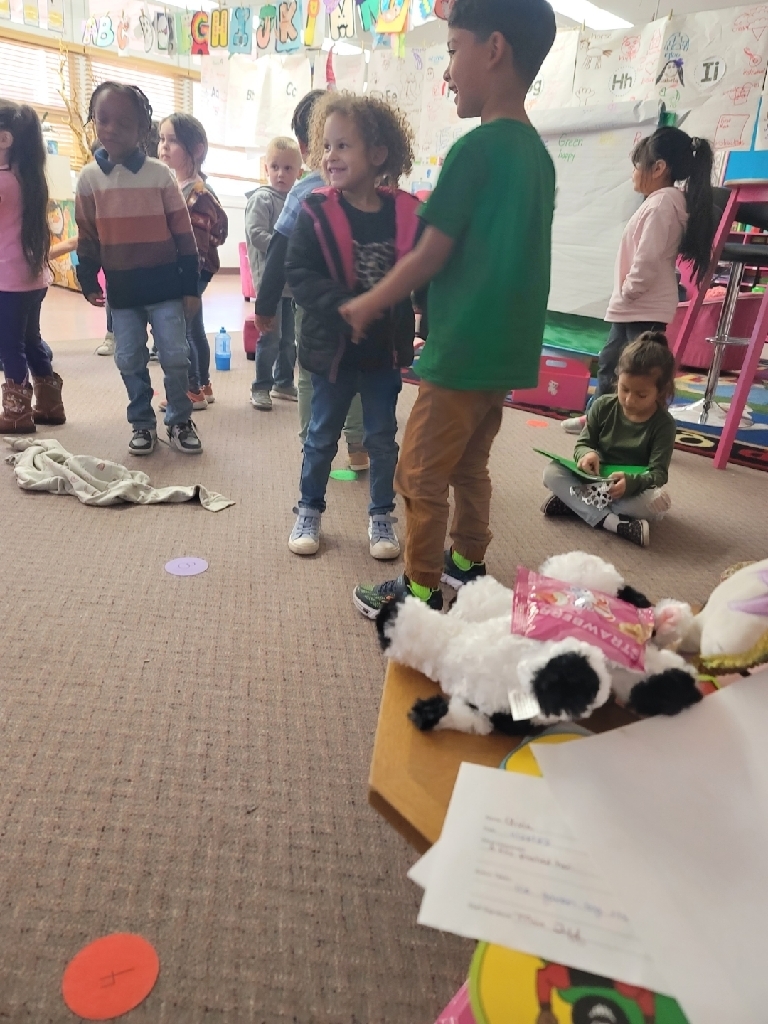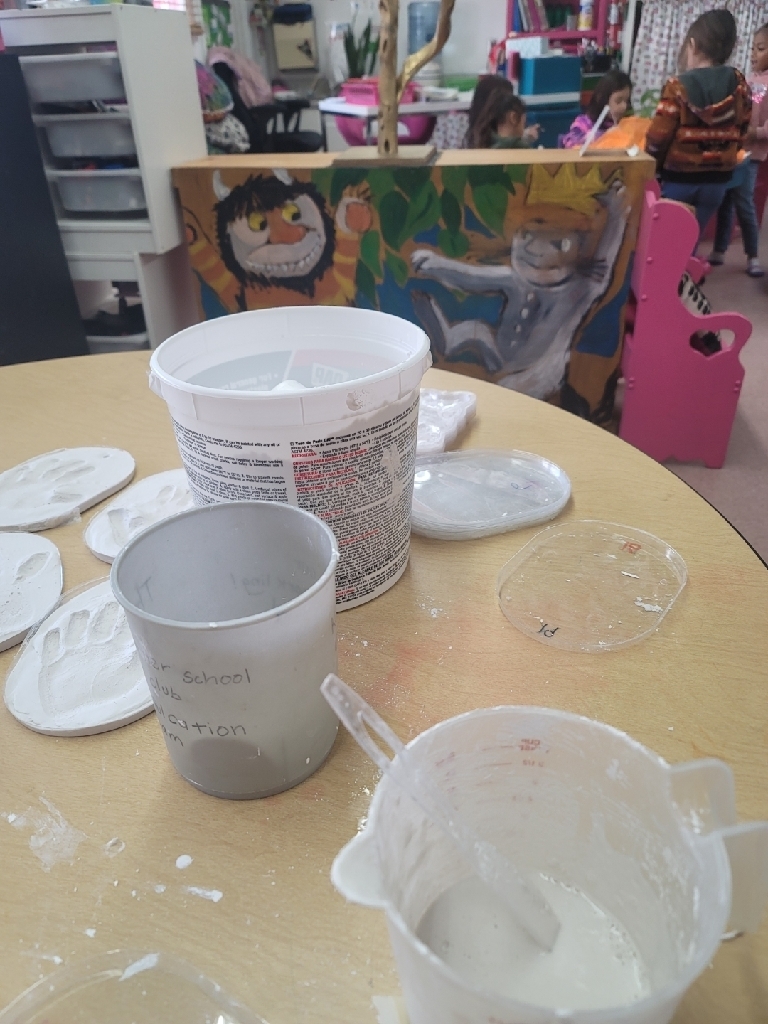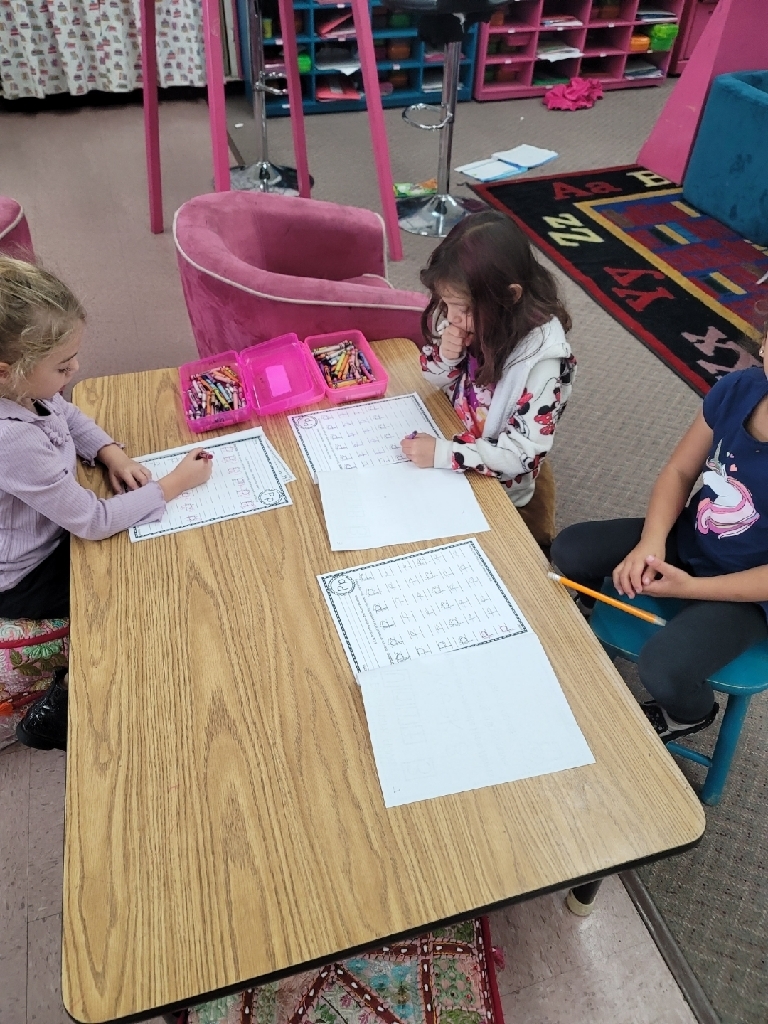 4H has been up to some fun! We have been working on crafts and getting to feed piglets. We had a special guest teach us how to scrapbook and we also learned how to make mosaics and potholders.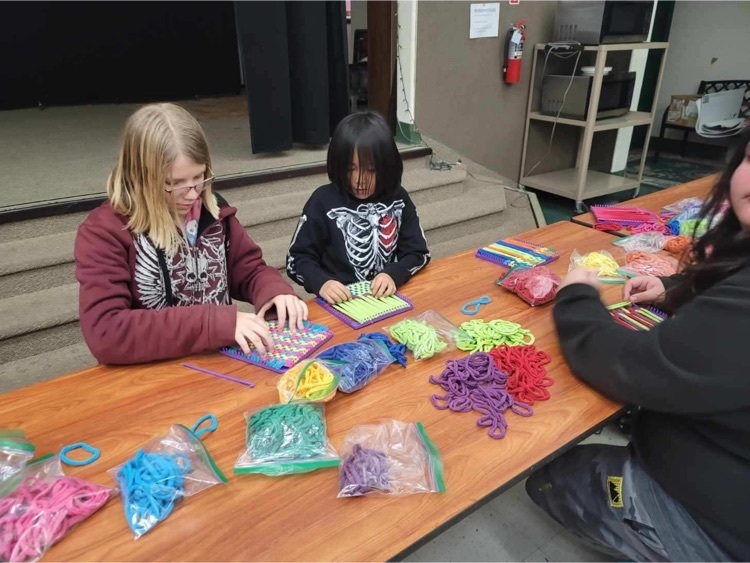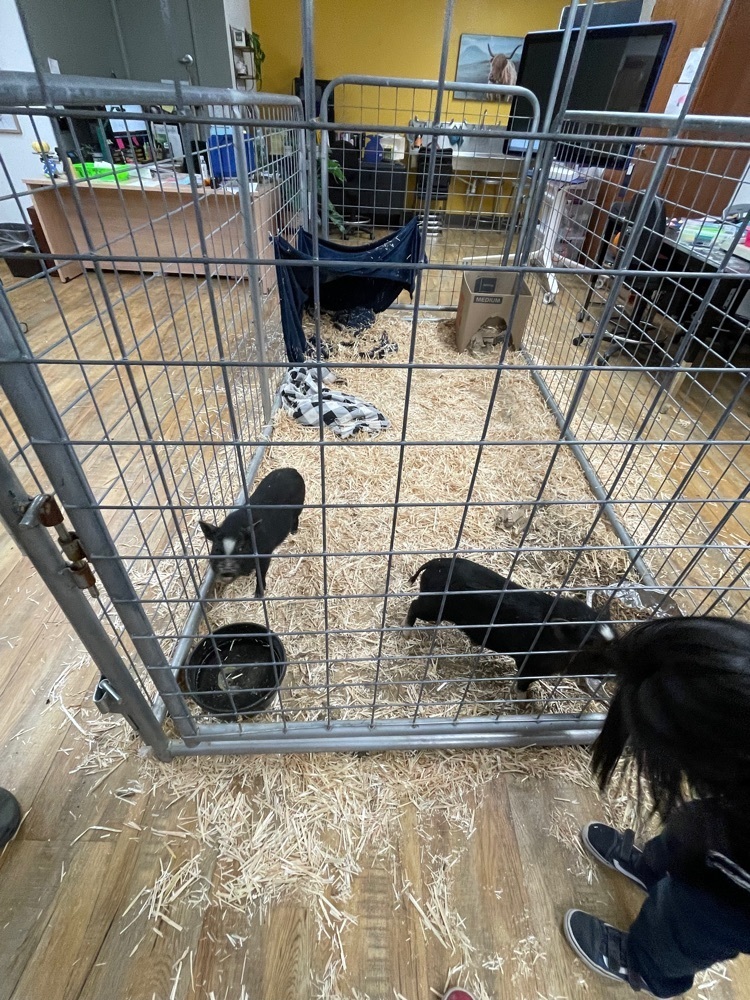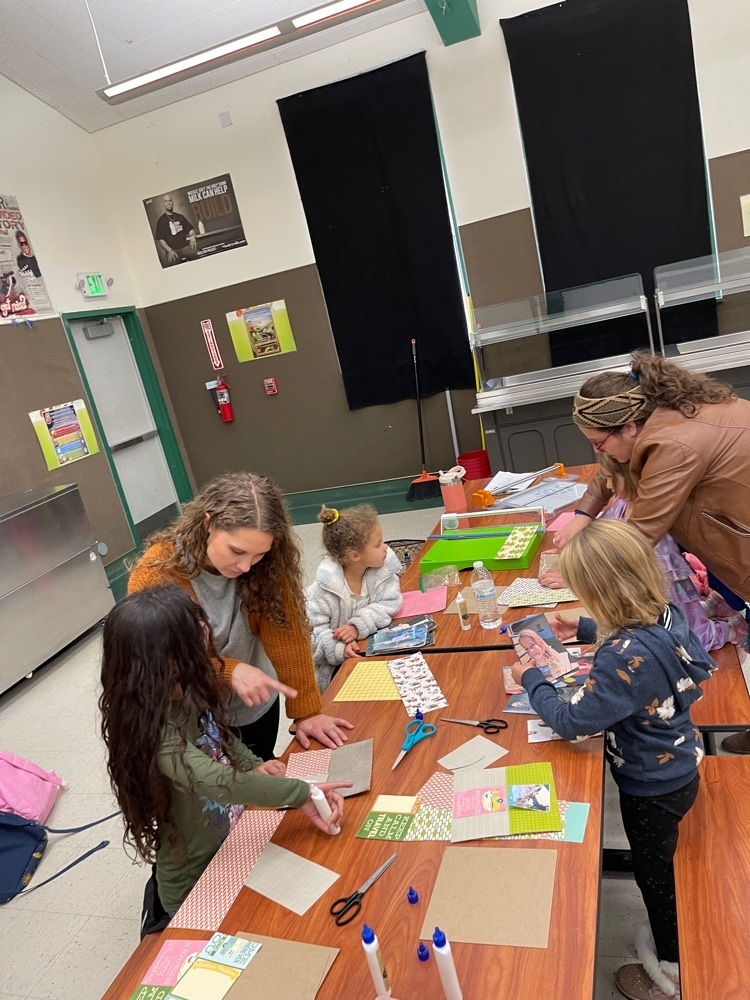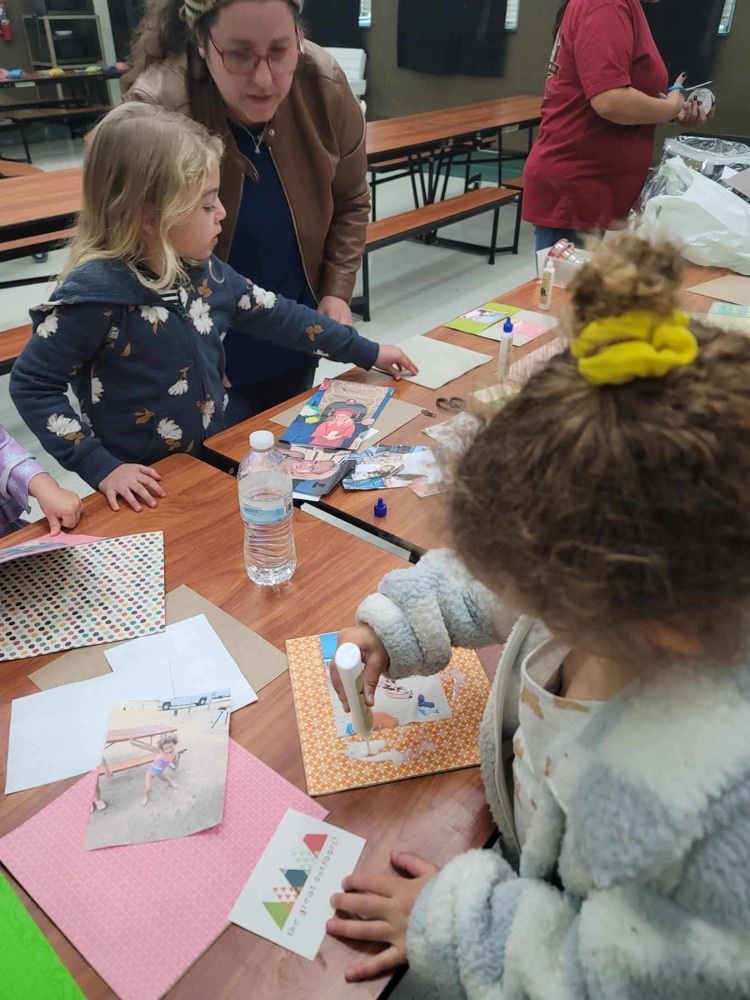 7th graders analyzed evidence of chemical reactions by mixing and weighing various substances!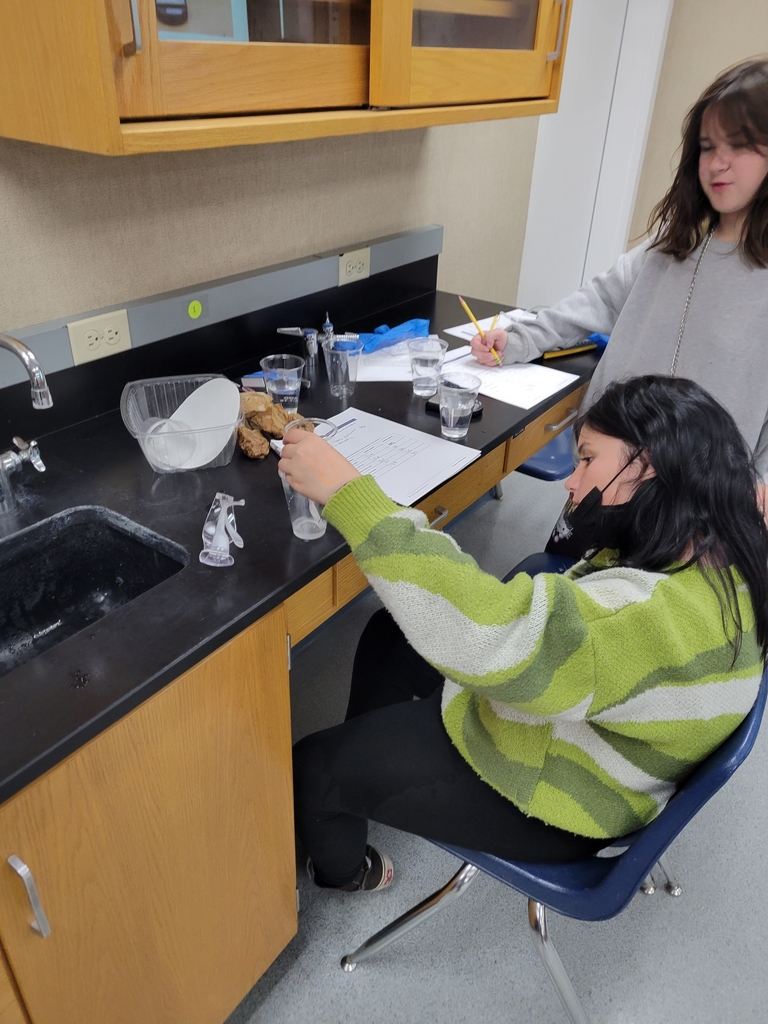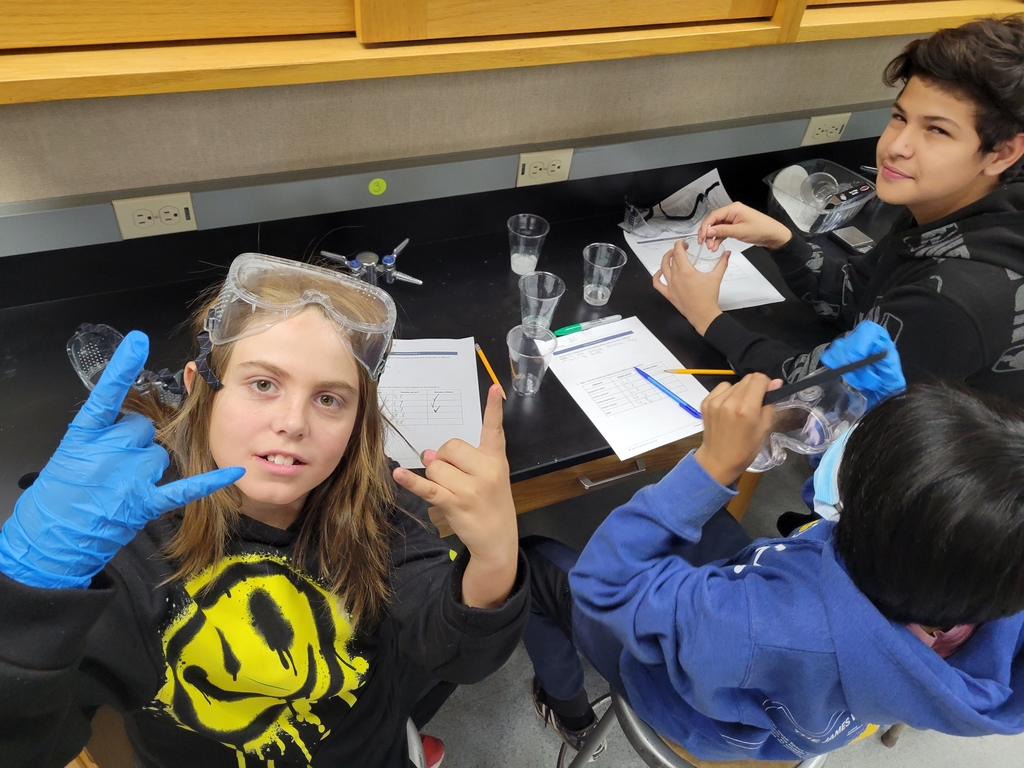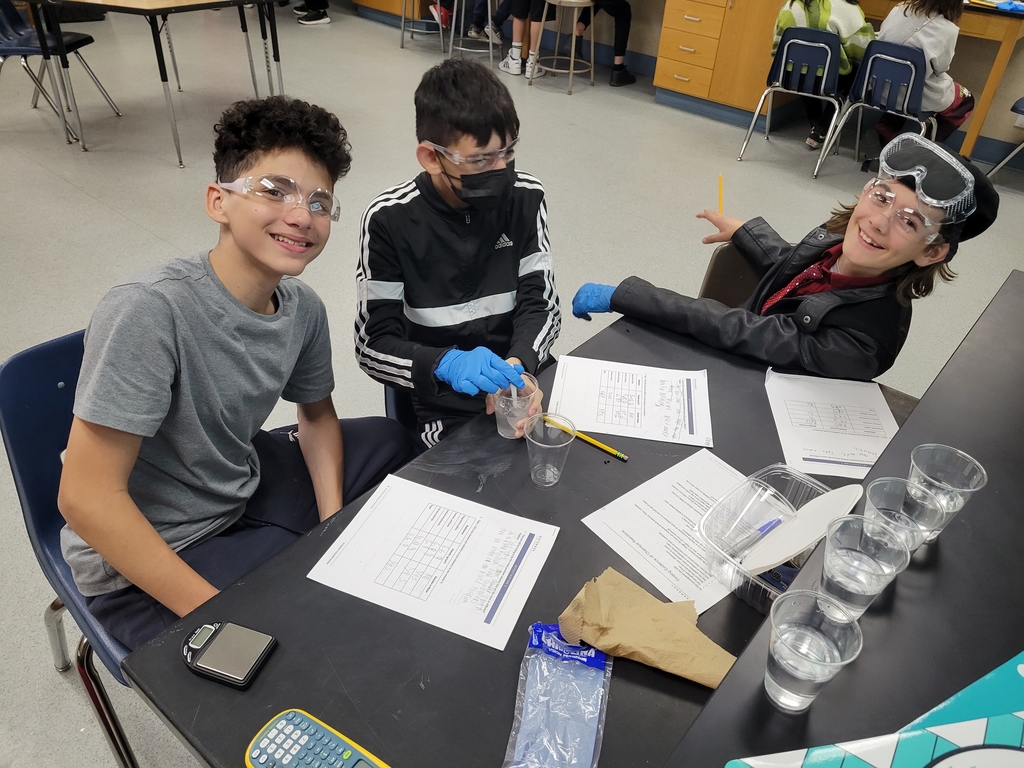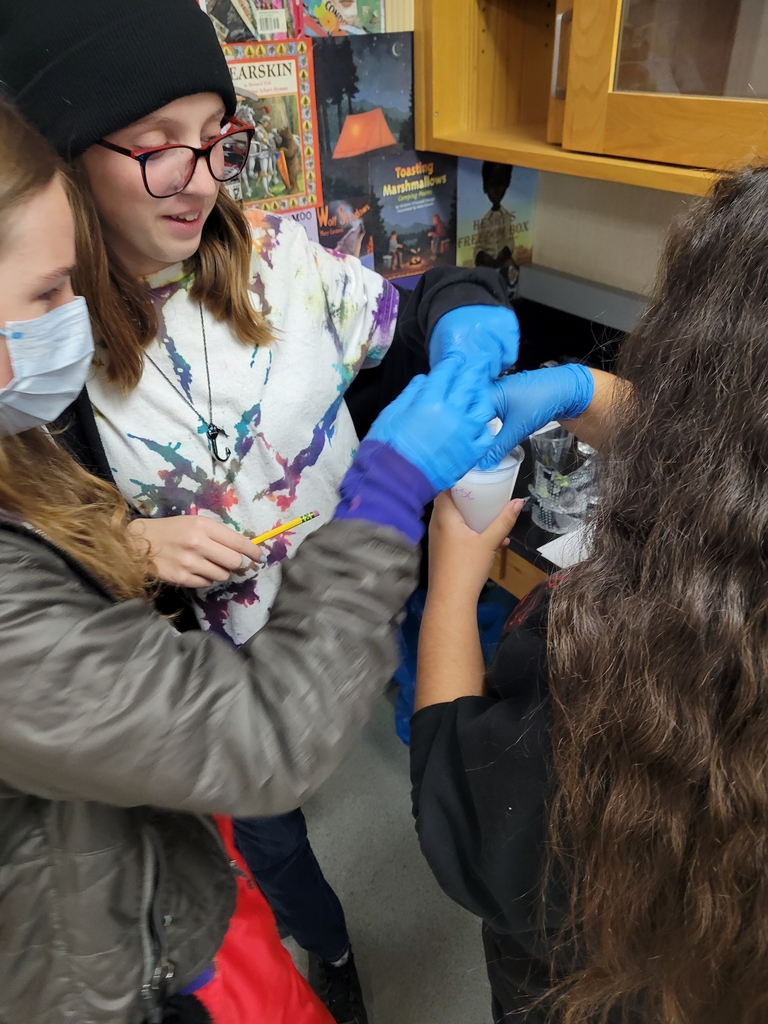 Things we are grateful for…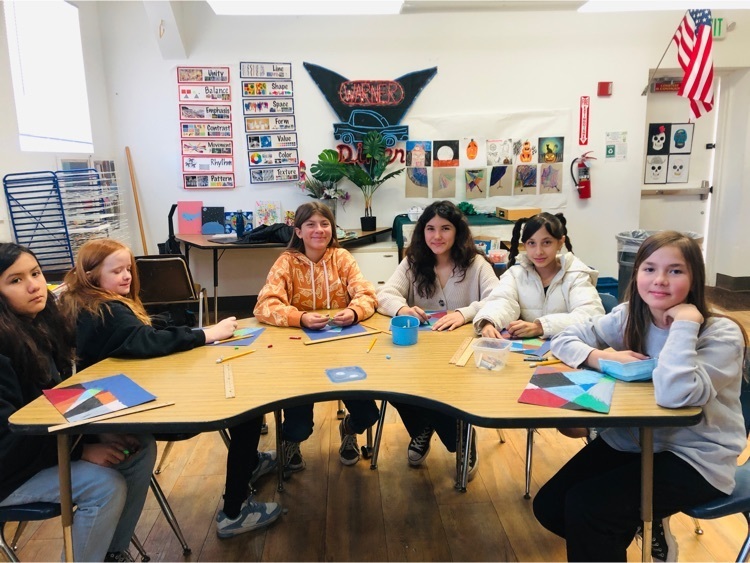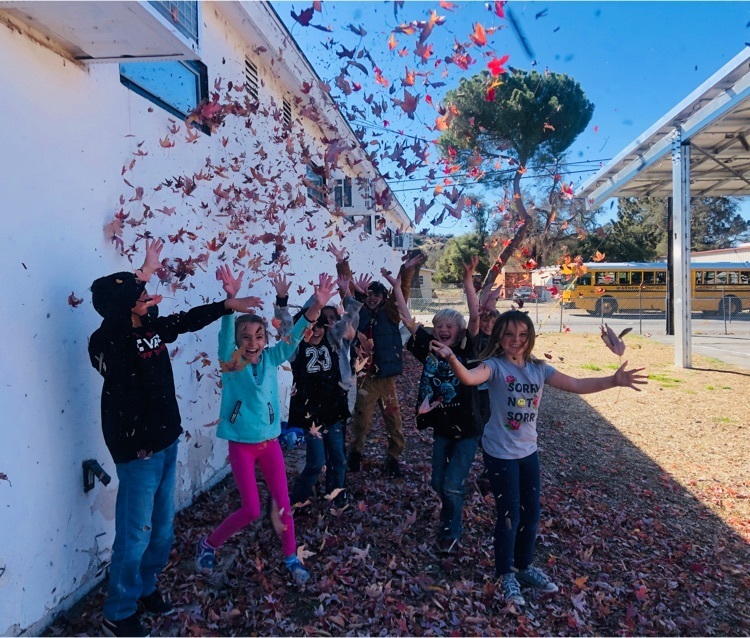 Bingo Night is coming! Join us Friday, November 18th in the Warner School cafeteria. Bingo will start at 5:30pm. PTCC will have pizza-by-the-slice for sale and the Warner Seniors are offering on-site babysitting. Bingo prizes include a solar charger, a Ranchita del Reo gift basket, and a Carrisito Ranch gift certificate.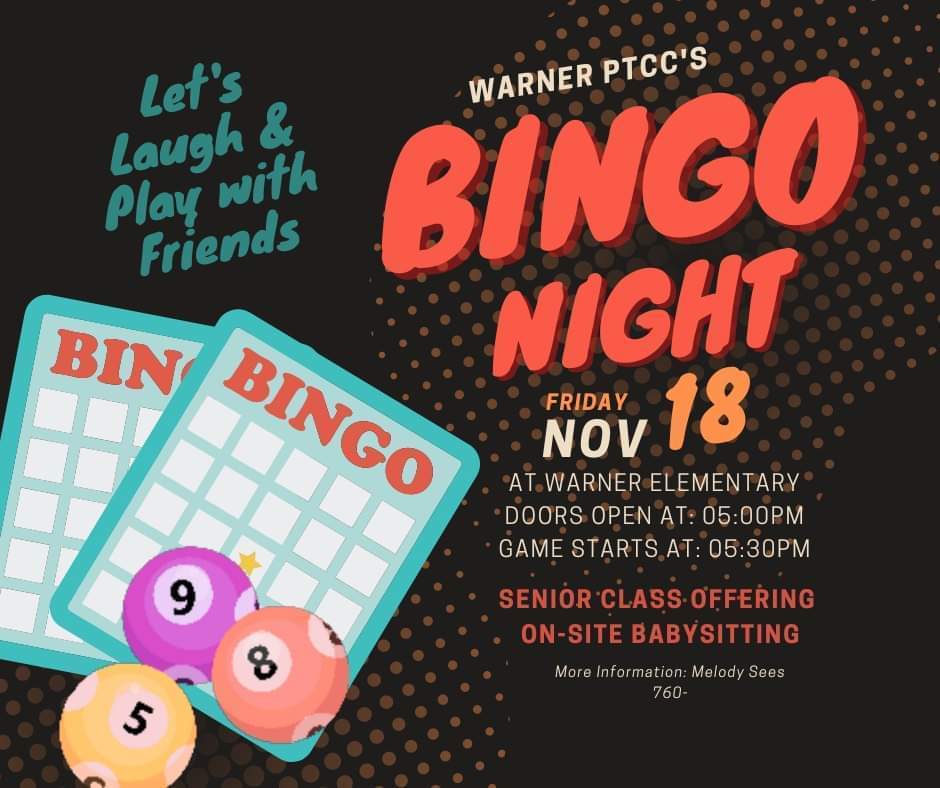 Donuts with Dave will be rescheduled till November 28th, 8 am in the cafeteria. Come by and hang out with the superintendent and get a donut and some coffee. Find out what is happening at Warner or come by ask ask some questions.

in celebration of Native American month, Native Pride Club did an assembly for the school on Native American culture.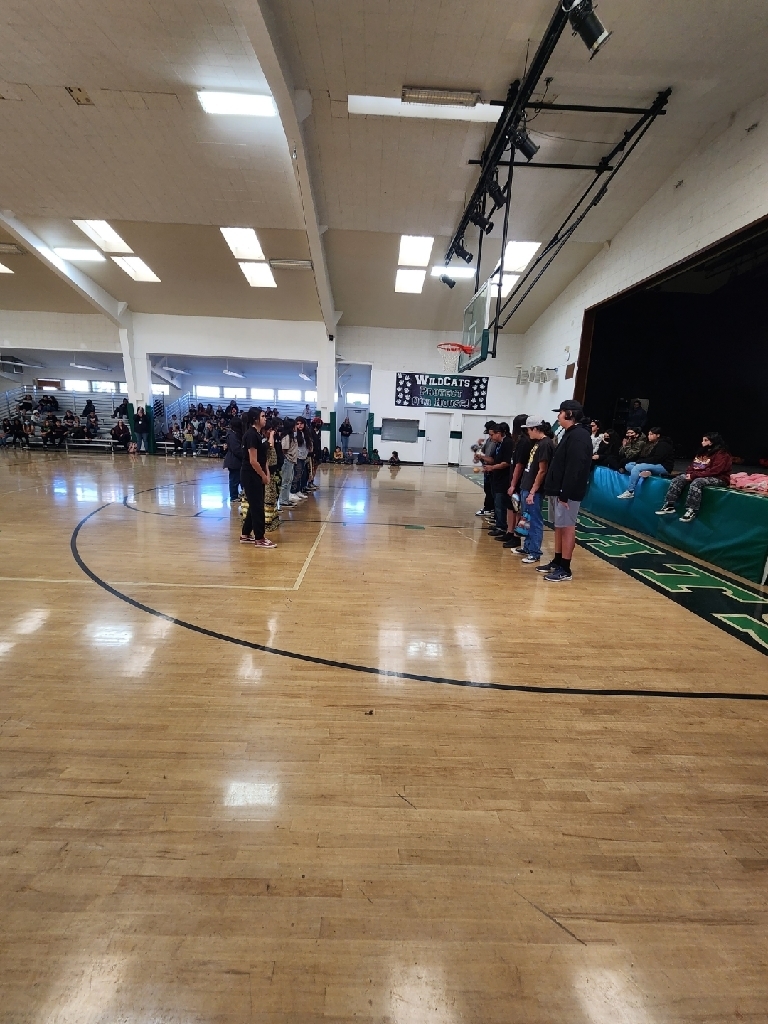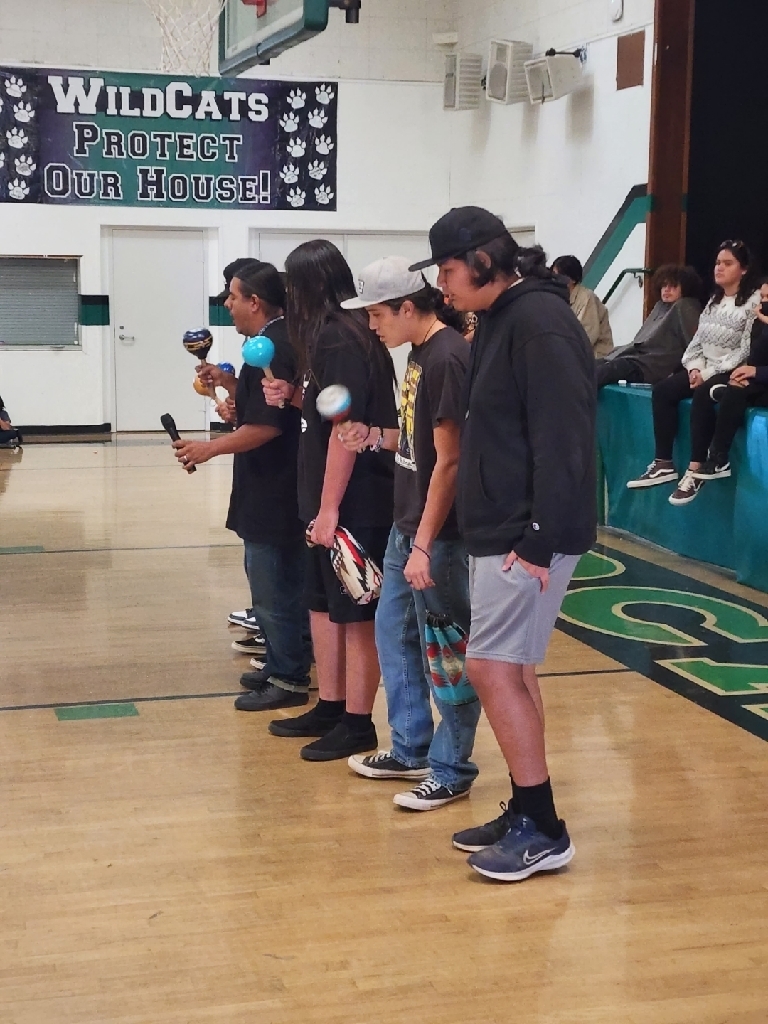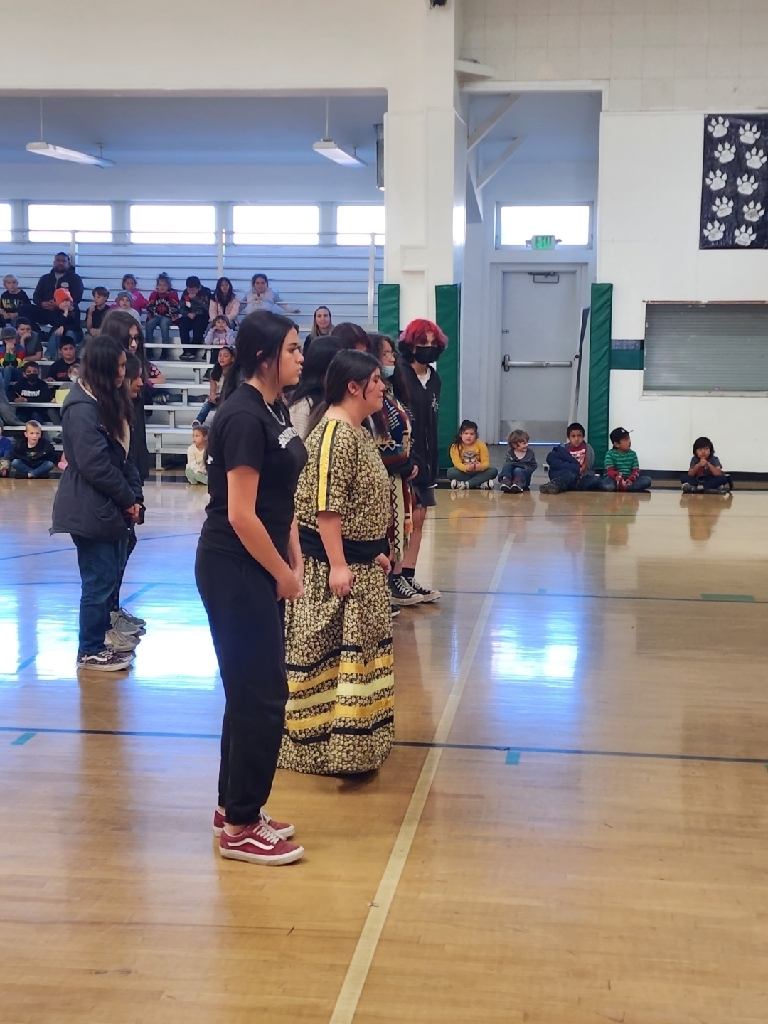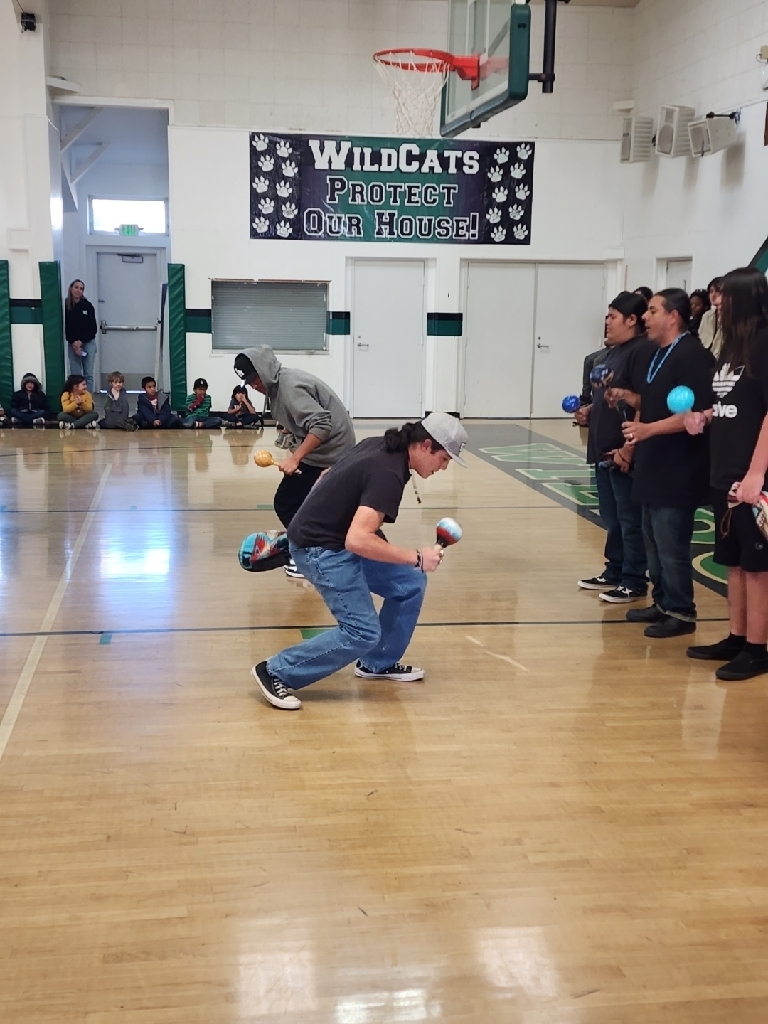 Dear Warner Parents and Staff, Due to the flu-like symptoms that are hitting our school this week, and the inclement weather that is forecasted for tomorrow we have determined to call an inclement weather day. I understand this creates a hardship for some families and I am sorry about that. We started school today with only 46% of the students in attendance today and by 2:30 pm we were down to 39% in attendance with so many leaving sick. We have a lot of staff out sick which is including bus drivers. Tomorrow is the last day of the high school trimester. I have talked to all the teachers and they will be checking their emails for any last work to be turned in. We hope by using this inclement weather day and Friday being a teacher work day that by Monday we can all be healthy and ready to be back at school. We will have to make up the day on April 14th, 2023.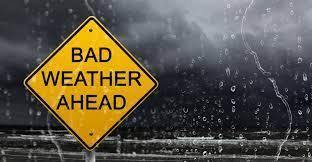 Spanish Classes worked hard as always 💯. Gracias estudiantes por su excelente trabajo👏 ❤️.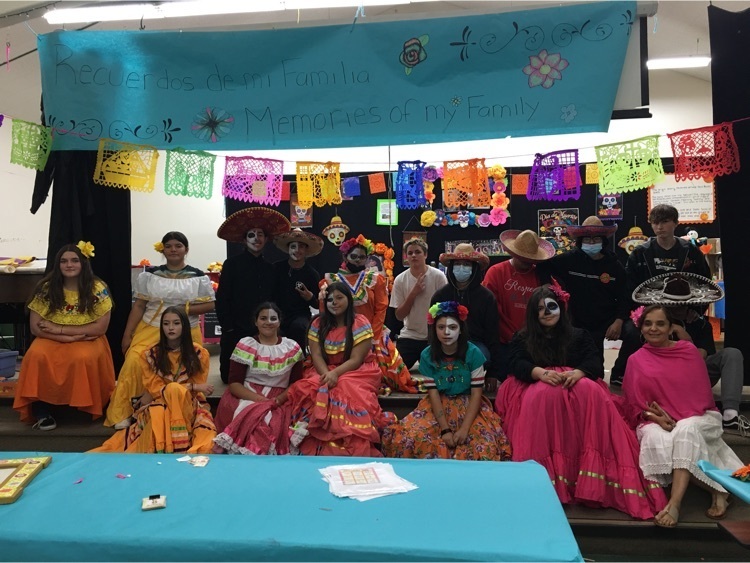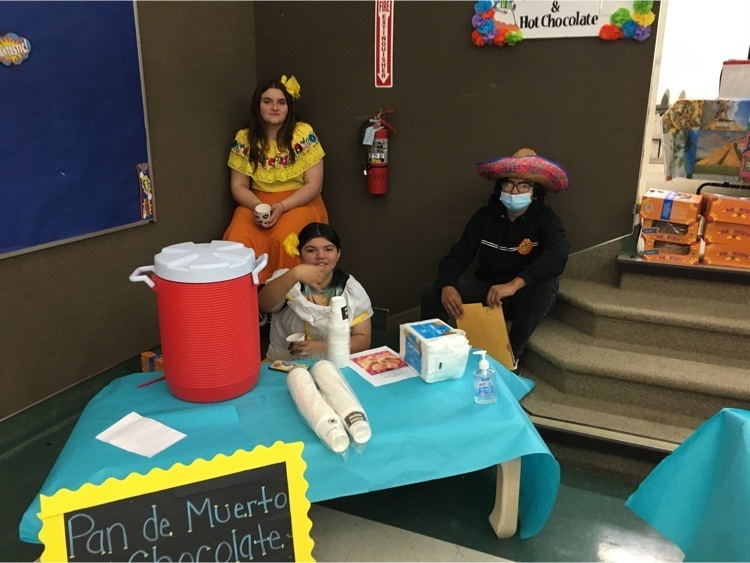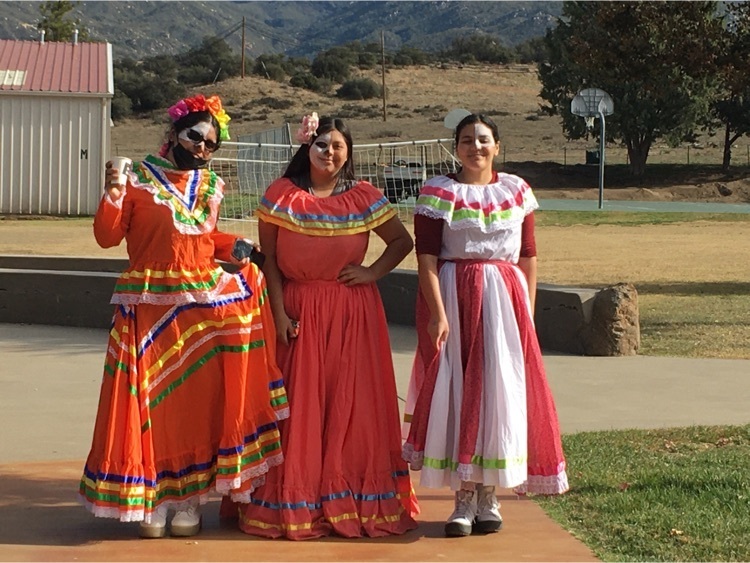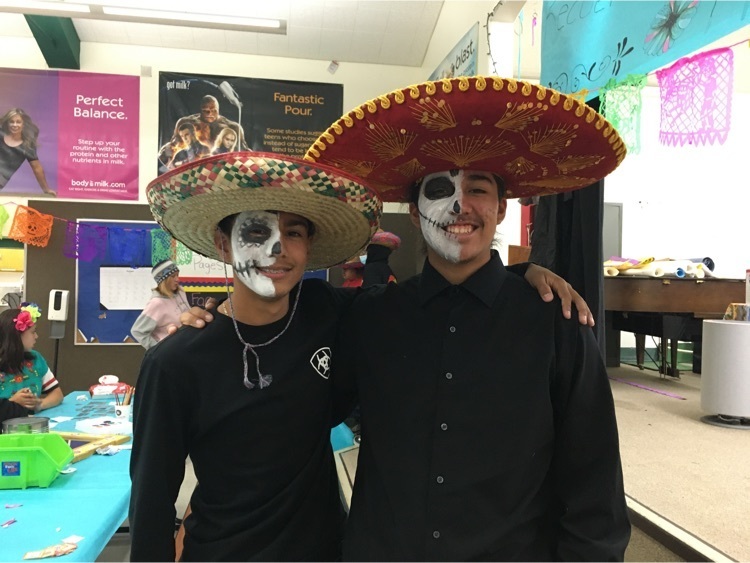 Mrs. Martinez and the Spanish Classes put on a great Dia de Los Muertos festival at school today! Traditional Pan de Muerto and hot chocolate, face painting and beautiful alters were all part of the celebration!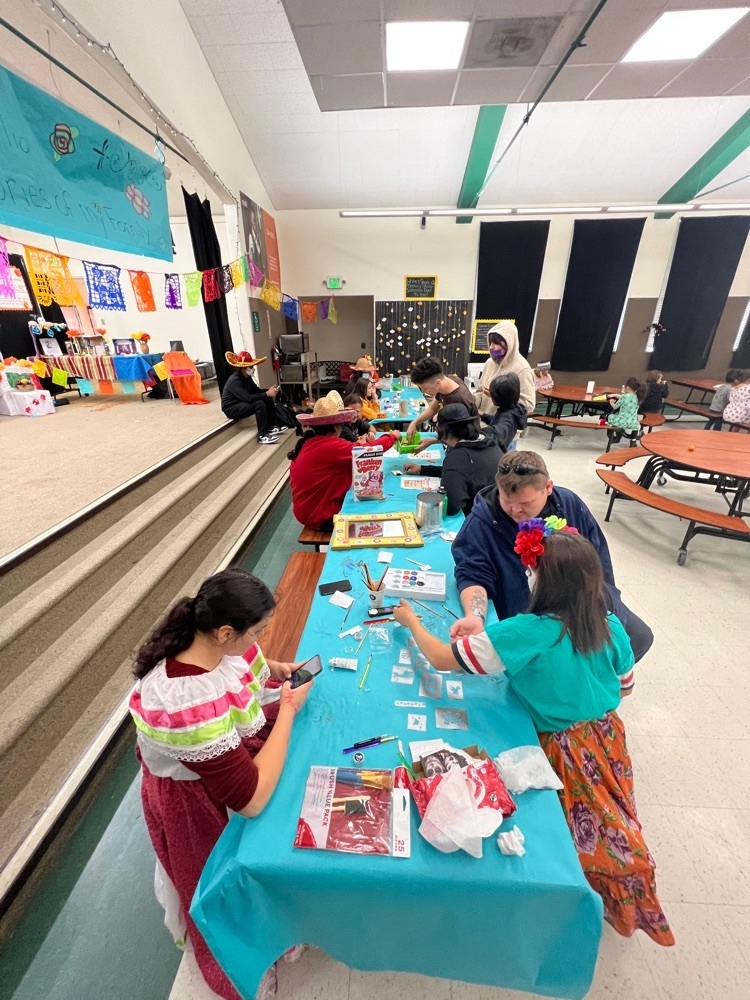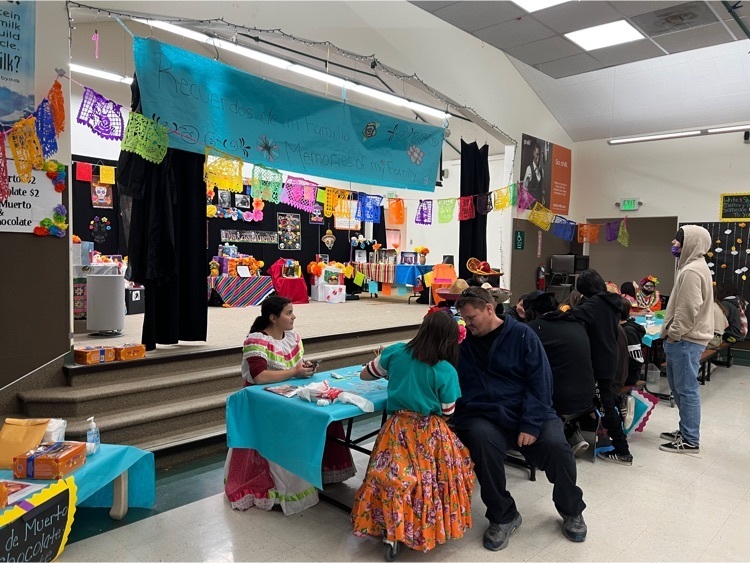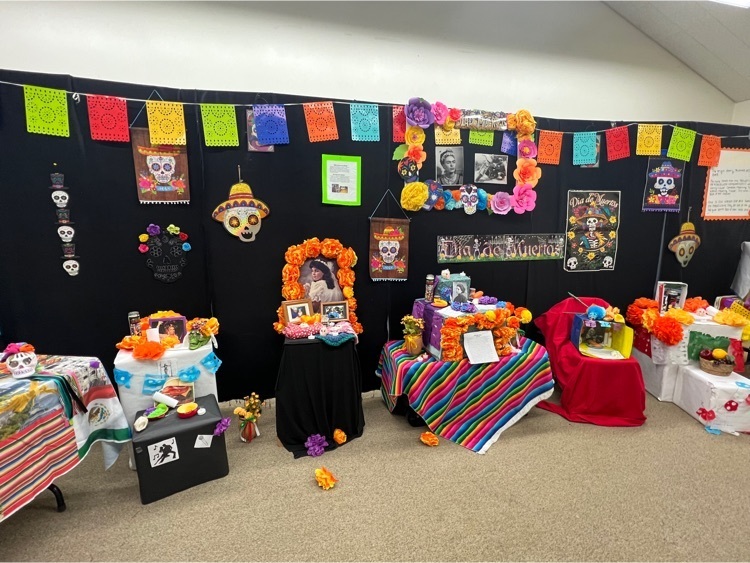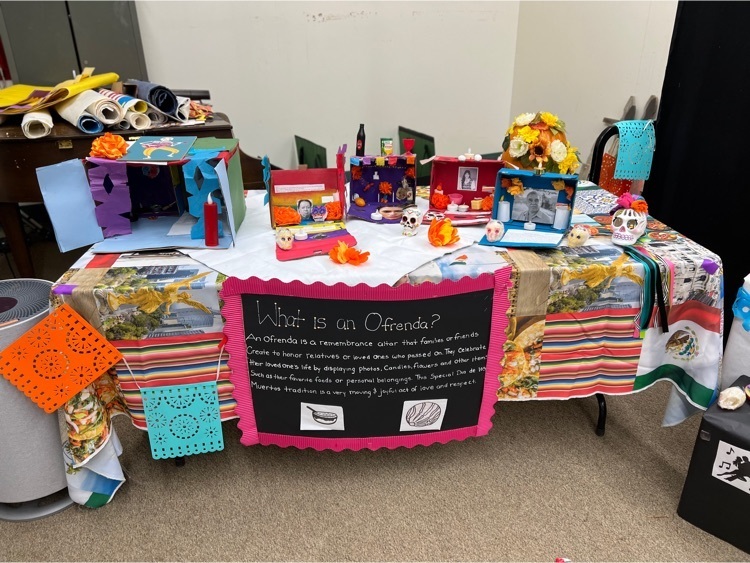 Day of the Dead Schedule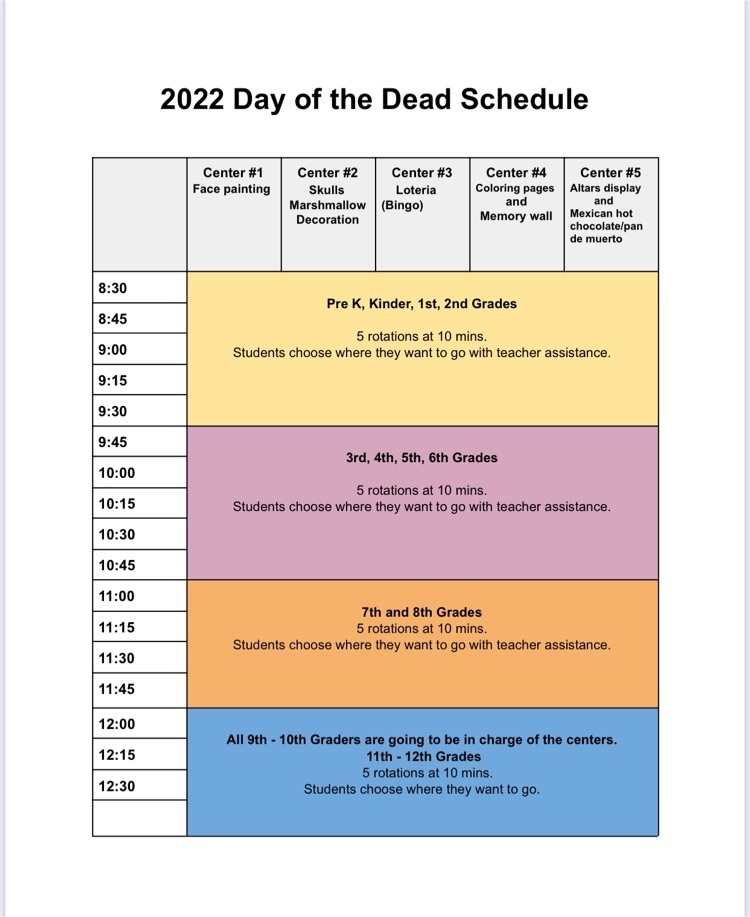 COME OUT AND JOIN US FOR A COMMUNITY PRESENTATION TO INCREASE YOUR EDUCATION AND UNDERSTANDING AROUND OPIOIDS, MARIJUANA & OTHER DRUGS IN YOUNG PEOPLE.